Stephen Curry's Wife Ayesha Addresses Claims They Are In An Open Relationship
KEY POINTS
Ayesha Curry shared on Instagram a photo from her husband Stephen Curry's recent GQ cover shoot
One online troll brought up the rumors that Ayesha and her husband are in an open relationship
Ayesha called the speculation "ridiculous" and advised the troll not to believe everything they read
Ayesha Curry recently addressed one rumor about her marriage to NBA superstar Stephen Curry.
Rumors first circulated on the internet last month that the Golden State Warriors star and his wife had an open relationship. On Monday, when Ayesha posted a photo of her husband on Instagram, one user responded with a post about the rumors. The cookbook author quickly denied the claims in her response to the Instagram troll.
"But yet you still want an open relationship," the commenter wrote, according to a screengrab obtained by TMZ. "If I were him, you [would have] been sent to the streets already."
"Don't believe everything you read," Ayesha replied in a seemingly deleted comment obtained by the outlet. "Do you know how ridiculous that is? Don't disrespect my marriage like that. Please and thank you."
In her Instagram post Monday, the chef shared a photo from her husband's recent GQ cover shoot and gushed over the NBA star. "Good gracious God almighty @stephencurry30 … my baby's @gq cover shoot," she captioned the snap.
Though some questioned the status of their marriage, friends and followers of Ayesha had nothing but praise for Stephen's photoshoot and the couple's relationship.
"You guys are such an incredible, inspirational young couple. So proud of you both," one person wrote.
"The queen hyping the king," another commented.
"I never respond to posts…but just a beautiful picture. I would be proud of my husband too!!" a third user wrote.
Stephen, 33, and Ayesha, 32, celebrated their 10th wedding anniversary in July 2021. At the time, she marked the milestone with a special Instagram tribute, calling the athlete "my love" and "best friend."
The couple met each other in high school in North Carolina and married on July 30, 2011. Ayesha and Stephen went on to welcome three children: daughters Ryan Carson, 6, and Riley, 9, and son Canon W. Jack, 3.
Ayesha also revealed in September last year that the couple had planned a surprise vow renewal ceremony to celebrate their anniversary.
"A couple of weeks ago @stephencurry30 surprised me with the most beautiful vow renewal ceremony," she wrote on Instagram. "He even picked out my dress for me and had it waiting. Our big girl Riley officiated and Ryan and Canon walked me through the grass of our backyard."
Ahead of the occasion, she spoke to Entertainment Tonight about her decade of love and joy with her husband.
"We've grown up together, in every sense of the word," she told ET. "My support is his support, vice versa. It's like we hold each other up. We hold each other accountable. And when I have those days where I feel like I want to give up, he is always there to be like, 'Nope! Put on your clothes.'"
Ayesha also shared that their family normally bonds in the kitchen. "They love everything about it," she said of their kids. "I mean, they're in there when I'm not making a mess of everything. I get so upset, I'm like, 'What? You cannot ... stop baking cakes in the microwave.' Like, 'I know you saw this on YouTube, but, like, let's just stop.' They're so creative and experiment. I just love it, most days."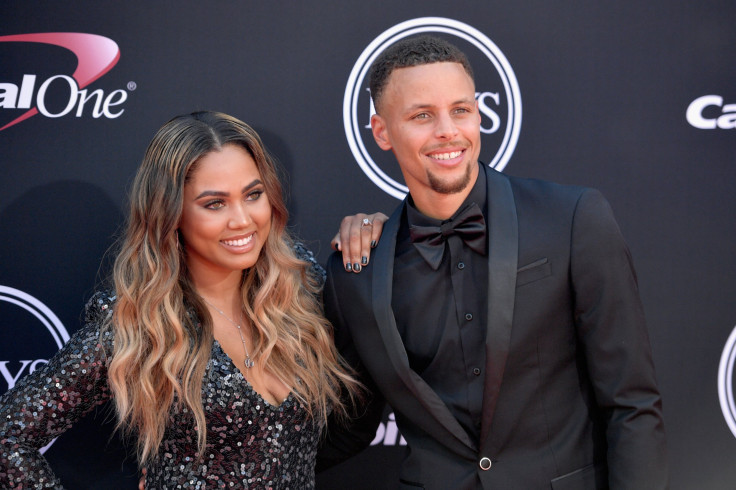 © Copyright IBTimes 2023. All rights reserved.