Stephen Hawking's Stalker Found Guilty Of Sending Death Threats To The Scientist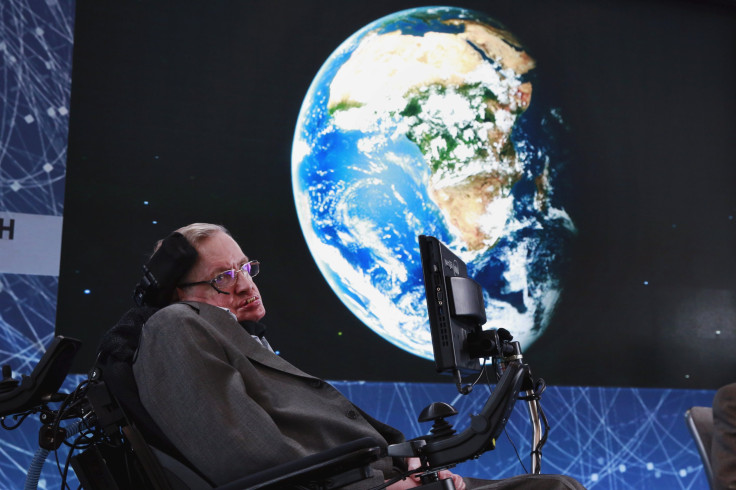 A 37-year-old U.S. woman was awarded a suspended four-month jail sentence for threatening to kill famed British physicist and cosmologist Stephen Hawking. She was arrested Wednesday.
The woman identified by local media as Norway-based Jenny Theresa C. was arrested in a hotel in Tenerife, Spain, close to a conference center hosting the annual Starmus astronomy festival where Hawking spoke Wednesday.
She had reportedly been stalking the 74-year-old professor on email and social media, sending Hawking death threats via the same. Hawking's family raised the alarm after he received messages, which read "I'm going to kill you" and "I'm next to you and can kill you."
Hawking's daughter told police that threatening messages had begun flooding the Oxford-born professor's social media profiles and one of his email accounts on Tuesday, reports said.
Theresa is banned from coming within 500 meters of the scientist and communicating with him on social media for eight months and at the time of her arrest, owned a map showing Hawking's itinerary while on the island.
Normally under Spanish law she could have been sentenced to up to two years in jail but the sentence was suspended as this was her first offense in Spain.
"She had been pursuing Hawking throughout the world and in the last few days had sent him grave threats through social media and to his personal email," a spokesman for the Spanish Police reportedly said. "In the various emails he received she outlined plans to end his life during the scientific conference being held in Tenerife. Because of the information contained in the emails, it appeared the person sending them could have been inside the conference venue."
When she was detained, she told the police that she was in love with Hawking and would never hurt him. The police reportedly said that the woman might be mentally unstable.
This is the first time such threats have been made against the scientist.
The ongoing Starmus science festival brings together the world's leading stargazers and astrophysicists. This edition, announced in April, was supposed to be a tribute to Hawking. Legendary rock band Queen's guitarist Brian May, also an astrophysicist, is also taking part in the event along with English Nobel Prize-winning chemist Harry Kroto and German composer and record producer Hans Zimmer.
© Copyright IBTimes 2023. All rights reserved.