Steve Nash to Lakers: Decision Swayed by Possible Post-NBA Career in Movies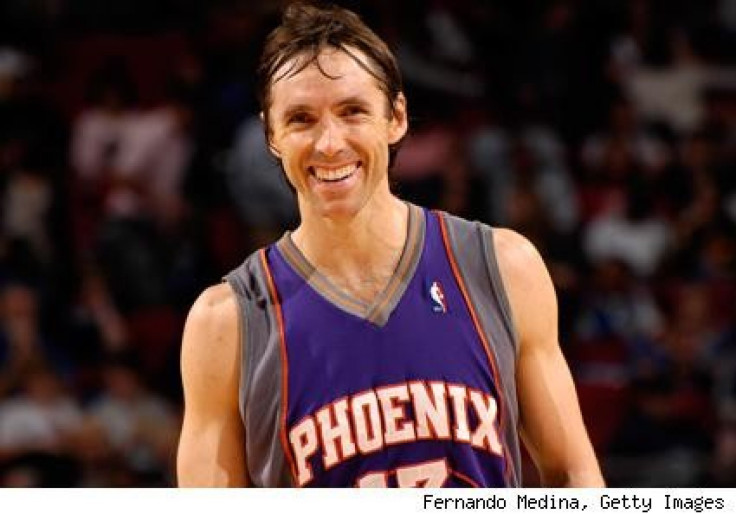 Steve Nash may have been thinking about his post basketball life when he had the Suns pull the trigger on a sign and trade with the Los Angeles Lakers on Wednesday.
I'd like to play three more years and then get more involved in some of these other pursuits, most notably my production company. It is something I spend a lot of time on, Nash said to Forbes.
He and his cousin Ezra Holland run a production company called Meathawk. The company debuted their first feature Into the Wind, about Terry Fox, an amputee who attempted to run across Canada for cancer research, in 2010.
The film was first shown at the 2010 Toronto International Film Festival, and then aired on ESPN as part of their 30 for 30 documentary series.
Nash, an avid soccer player, is currently working on a film about Brazilian soccer star Pele which he hopes to release in time for the 2014 World Cup. Being in Los Angeles for the next three years can only serve to help his company.
As a member of the Lakers, he has the cache to move within the Glitterati circles that dominate Hollywood. That can only help his fledgling post basketball career.
Nash's decision to move to Los Angeles was strange when viewed in a purely sports context, as the Suns and Lakers are divisional foes who have battled in some ugly playoff series during Nash's career. It doesn't make much sense that he would want to be there, but the pull of the post-playing career seems to have won this time.
© Copyright IBTimes 2023. All rights reserved.