Stock Market Rebounds Today, But Trade War Tensions Could Pull It Down Again
Wall Street rallied Monday but this uptick is being treated as a temporary reprieve from the rout that led to this year's largest selloff last week.
Analysts said investors are increasingly parking their money in small cap stocks to ride out the relentless volatility and trade war fears battering big caps at the three leading Wall Street indices.
This flight to small caps saw the Russell 2000 index rise 1.0% Monday to 1,508, a tad below the S&P 500's 1.2% but still better than the 0.96% rise of the Dow Jones Industrial Average. The NASDAQ Composite rose 1.35%.
Analysts expect no dramatic highs to big caps stocks within the week without any positive news about a resolution to Trump's trade war against China. The S&P's 2,923 level on Monday is a full 3.5% off its July 26 highs. Volatility seems to suggest the S&P coming anywhere near its Aug. 13 high of 2,943 seems a difficult challenge.
The lure of small caps in this unsettled environment remains because of the assured gains. The Russell 2000 now at about 1,510 could hit 1,665 by yearend, according to Steven DeSanctis, small- and mid-cap analyst at Jefferies.
"The action is going to be more on the small cap side ... I think we'll definitely see big swings," said DeSanctis.
"If companies are sitting here a few weeks from now and not knowing what's going on with the tariffs, they're going to cut numbers."
Lori Calvasina, head of U.S. equity strategy at RBC, noted small cap stocks are underperforming larger caps by 17 of the metrics she monitors. She said this is the most number since 2002.
Calvasina believes small caps won't be any worse off than large caps in case there's a big unwind.
"The risk in the market is really sitting in that big-cap part," she pointed out, notes CNBC. "What you want to look for in these crisis periods is what are you going to buy for the long term. Small caps are screaming that they are the ones you want to own when this market turns around. More so than watching the S&P, you want to watch the small caps."
Calvasina said the trade wars need to be resolved one way or the other. The key now is for the unending uncertainty to go away for investors to start robustly investing again.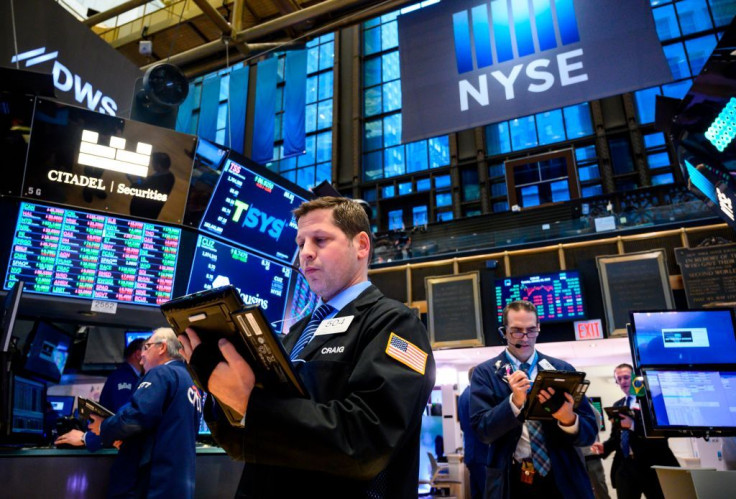 © Copyright IBTimes 2023. All rights reserved.