Stocks Dropping Following Obama Jobs Plan; Sudden Resignation of ECB Member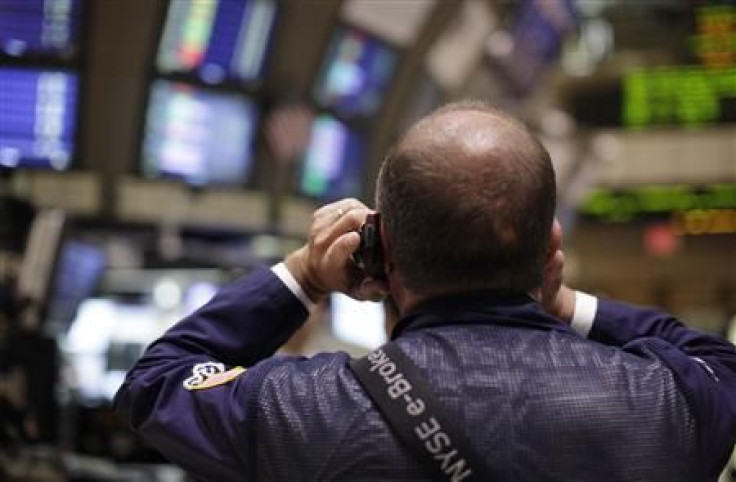 Stocks are plunging on Wall Street a day after the President Barack Obama unveiled an ambitious $450 billion plan to create jobs and cut taxes and an executive board member of the European Central Bank unexpectedly resigned.
Around 12:50 p.m. EDT, the Dow Jones Industrial Average was down about 334 points, or almost 3 percent; the S&P 500-stock index was dropped 33 points, or 2.8 percent; while Nasdaq was down 61 points, or 2.4 percent.
Investors are likely skeptical about the efficacy of Obama's jobs program and whether or not such a massive scheme would pass Congress.
The resignation of the Juergen Stark, the top economist at the ECB, has also raised fears about how deeply entrenched Europe's debt crisis remains. Reuters reported that Stark's departure was prompted by disagreements over the central bank's bond-buying program.
"Stark's resignation is suggesting that there is a lot of pressure being built in the senior levels in the ECB," said James Dailey, portfolio manager of TEAM Asset Strategy Fund in Harrisburg, Pennsylvania, according to The Associated Press.
"There is an increasing realization that this is a major solvency issue in the banking system."
Investor sentiment may also have been darkened by more bad news in global banking -- Bank of America Corp. is considering cutting another 40,000 jobs, according to a report in The Wall Street Journal.
Oil futures are also plunging, down almost 3.5 percent to just under $86 per barrel.
The ten-year yield has slipped to 1.91 percent, while gold futures are up to almost $1,865 per ounce.
© Copyright IBTimes 2023. All rights reserved.