Stosur's Long Wait and Belief Finally Pays Off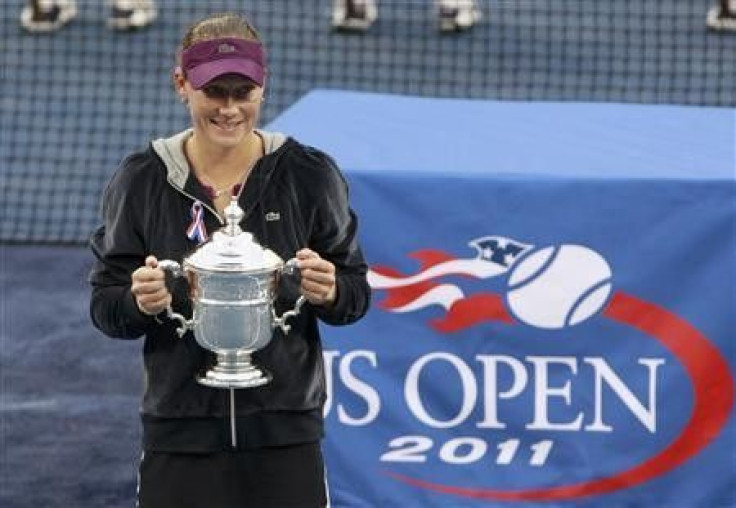 When Sam Stosur stepped on to the Arthur Ashe Stadium court to play Serena Williams in the U.S. Open final on Sunday few people gave her any chance of beating the 13-time grand slam champion.
The Australian was up against the greatest player of her generation on her home court and on the 10th anniversary of the September 11 attacks.
The center court stands were packed and the home supporters were baying for an American winner and Williams, who returned to the game in June after a brush with death, was widely considered a sure-fire winner.
Stosur had never won a major singles title and at her only previous grand slam final, last year's French Open, she crumbled under the pressure.
The 27-year-old was better known as a doubles player and had been lucky just to get to the final, clawing and scratching her way through the early rounds. Nobody gave her any hope.
When Stosur walked into that bearpit of a stadium, she knew the odds were stacked against her, but did not give up hope.
I felt like I was definitely the underdog going into it, so maybe that kind of made me a little more relaxed going into this match, especially after my last grand slam final, Stosur said.
I had to believe I had a chance to win and obviously having two victories over her in the past definitely helped me feel that it was possible.
Stosur had endured a wild ride to the final. Three of her last four matches had gone three sets and she been involved in the longest women's match played at the U.S. Open and the longest tiebreak at a grand slam.
But those matches only hardened her resolve and made her realize the sacrifices she had made through a career that had been riddled with setbacks and self-doubt.
My story is probably no different to many others, but when I was younger, my family gave up a lot, she said. They saw that I had this dream and drive and determination to be a tennis player.
I played in all those small tournaments, I've slept in train stations and stayed in dodgy hotels and done the hard yards through many places.
But it pays off in the end and I'd do it all over again if I had to.
Stosur's big breakthrough came in 2005 when she won the Australian Open mixed doubles title, then the U.S. Open women's title later that year. In 2006, she won the French Open doubles crown but had to take a break from the game after being diagnosed with Lyme disease.
It was during that time Stosur decided to make a concerted effort to improve her singles, so she worked harder in the weaknesses in her game. She already had a booming serve and a powerful forehand but needed to work on her backhand and volleys.
I always tried to believe that it would be possible to come back from that, she said. But I was very lucky that I did recover very quickly and get back on the court and do what I wanted to do.
If anything, it kind of made me open my eyes more that you don't necessarily always get a second chance. I wanted to take every opportunity I had, and I have now been able to fulfill that.
Williams intimidates most players, but not Stosur, who had learnt how to play her from their previous meetings. Stosur's biggest opponent has always been herself.
She has experienced times of self-doubt and sought psychological help to get her through those moments. By Sunday, when she played Williams, she was ready for anything.
Obviously I would have liked to have won more titles throughout my career. I've been in quite a few finals and wasn't able to get through that last hurdle, she said.
It didn't matter to me if I hadn't ever won a title before today. I've got this one now, so that makes me proud.
© Copyright Thomson Reuters 2023. All rights reserved.