Strauss-Kahn Returns to France: Will He be Able to Survive in Politics?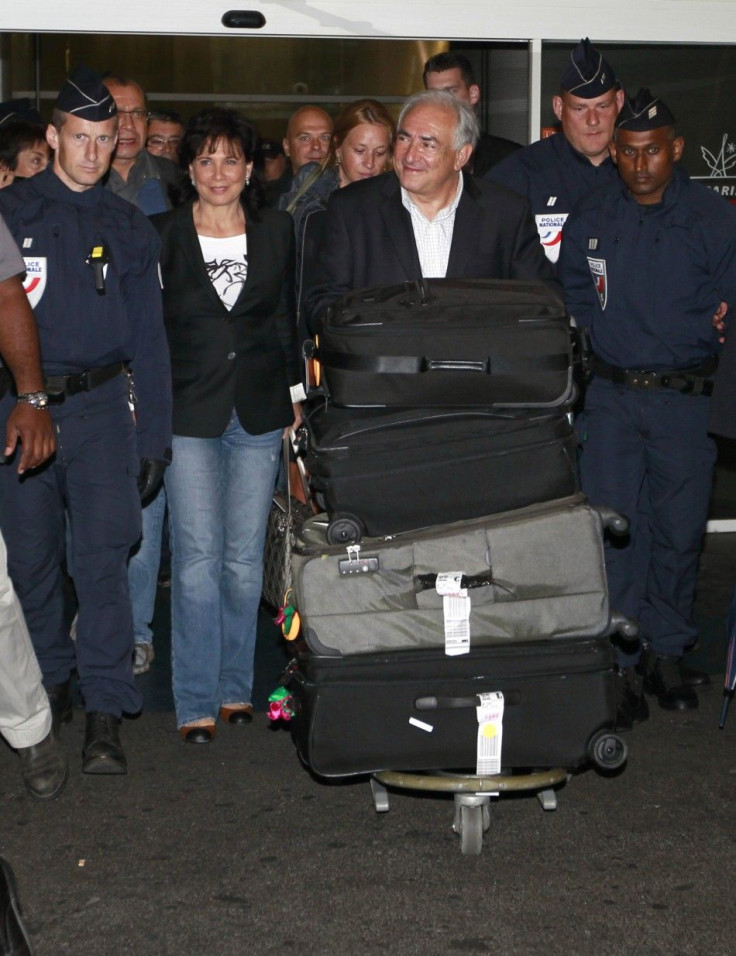 The former International Monetary Fund (IMF) chief Dominique Strauss-Kahn returned back to France on Saturday, after getting his passport back.
DSK lost his mobility after the New York police arrested him in a sexual assault case in May. Strauss-Kahn was immediately forced to resign as the IMF head.
With the end of the criminal case after three months, he is now set free to return home and rebuilt his devastated political career; the New York judge has dismissed all the sexual assault charges against him on Aug. 23, after losing faith in the credibility of his accuser.
DSK has now regained his mobility with the return of his passport, and has returned home with his wife on Saturday.
Strauss-Kahn was the leading contender for the April 2012 presidential elections until a 32-year-old hotel housekeeper accused him of sexually assault and attempt to rape on May 14, in his luxury hotel suit in New York.
Kahn was arrested minutes before he was to take off for Paris..
DSK's popularity all over the globe has steadily fallen after his arrest in May. Though, he could return to his public and political life now that the sex assault charges against him are finally dropped, but with his image tarnished in France, many analysts doubt if he would risk competing in the upcoming presidential elections against Nicholas Sarkozy.
A recently released survey reveals that two-third of the French people don't want Kahn to be a candidate in the forth coming elections in 2012.
Also, Kahn's political supporters, who stood by him in his hard times, have lost interest in being with his candidacy, and have supported other party's promising candidates.
A new hurdle to his political comeback
DSK, who was once the most suitable candidate for the presidential victory in 2012, has become a burden for the party after his arrest.
Some even doubt that the scandal has left him too tainted to make a comeback in French politics.
Despite the outcome of the case, opinion polls showed that more than half of the French voters think that DSK's political career is in a danger zone and is almost over after the scandal.
"The events were an unmitigated disaster for Strauss-Kahn's IMF career as well as for his political ambitions at home," said the Paris bureau chief of Newsweek — Christopher Dickey to France 24.
However, his appellant — William Taylor makes it clear that their only desire at this time is, "to clear his name," he said adding, "Kahn is an honorable man."
A personal nightmare, as DSK calls this incident in his letter to the IMF staff, has sabotaged his image and the political career to an extent that the personal and monetary recovery will take a reasonable time that might affect the 2012 presidential elections.
However, past incidents are a witness that several popular personalities and politicians all over the world have come out clean from these "high profile scandals," after a public apology and people have given them a chance and accepted them wholeheartedly.
© Copyright IBTimes 2023. All rights reserved.