Struggling Arsenal Star May Consider Leaving Gunners For His 'Own Good'
KEY POINTS
Arsenal star Lucas Torreira addressed transfer rumors linked to his name
Torreira hinted that he may consider leaving Arsenal in the future
Serie A clubs Fiorentina, AC Milan and Torino emerge as early suitors of Torreira
Arsenal midfielder Lucas Torreira has addressed the transfer rumors linked to his name, saying he is not aware of any talks at the moment. However, if he does decide to leave the Gunners in the future, he said it would be for his "own good."
Torreira joined Arsenal from Sampdoria in 2018. Since then, the Uruguayan has only managed to start in 41 games in two years, 24 in his debut season with the Gunners and 17 this season. Injuries played a huge role in Torreira's inactivity since the restart, leaving him with only two appearances since the Premier League's return in June.
As Arsenal boss Mikel Arteta prepares for his first summer transfer window this summer, recent reports suggested that Torreira is one of the players included in the list of departures.
In a recent interview with radio station Sport 890 in Uruguay, Torreira addressed the rumors and said that should he decide to leave Arsenal, he would have to think about it carefully and pick the "best possible destination."
"I have to think thoroughly about my future. I have a contract with Arsenal and I have to respect it. Obviously, if I were to leave, I would do it for the best possible destination. We have to be calm and wait," Torreira said.
The 24-year-old also admitted that he has lost his confidence due to his inactivity since the restart. At this point, Torreira is aware that he needs to play more games in order to possibly be considered for the national team.
"Last season I played continuously, this one less so. This year has been more complicated: I have lost continuity and confidence. I do not like this. At this age I need to play to be called up for the national team," he added.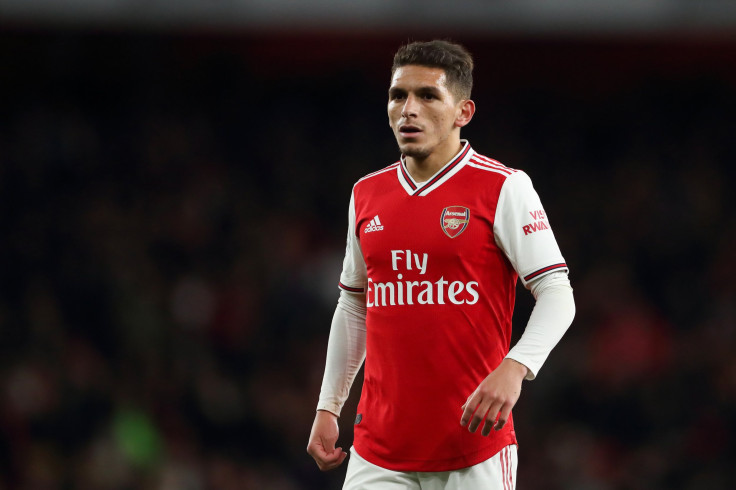 When finally asked about transfer rumors, Torreira kept his doors open to a possible move in the future if things don't improve for him at Arsenal.
"Transfer rumors? I don't know anything right now. I need to rest because it was a very long season, I got injured, then there was the coronavirus. I have a contract with Arsenal, but if I have to change in the future it will be a decision I make for my own good. Every player looks for a team where he feels important. We will see what happens in the future," Torreira revealed.
Torreira is still tied with Arsenal until 2023. However, early suitors from Serie A have already emerged. AC Milan and Torino are both interested in Torreira, but it is Fiorentina who is viewed as a frontrunner in signing the Uruguayan international, Gazzetta dello Sport reported.
© Copyright IBTimes 2023. All rights reserved.