Student Loans Surpass Auto Loan, Credit Cards And Home Equity To Become Second Largest Debt In US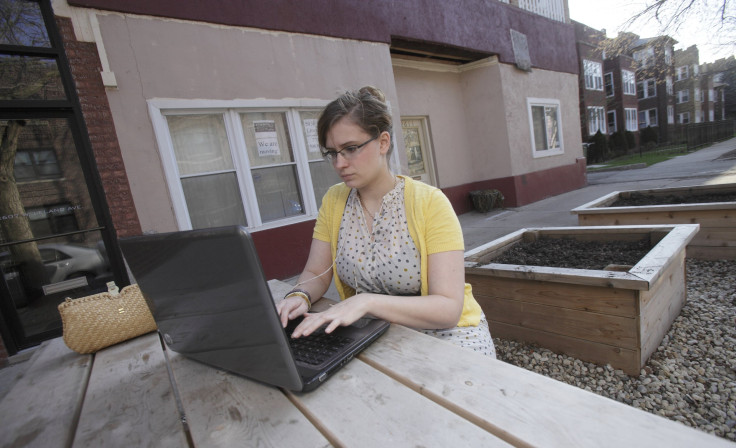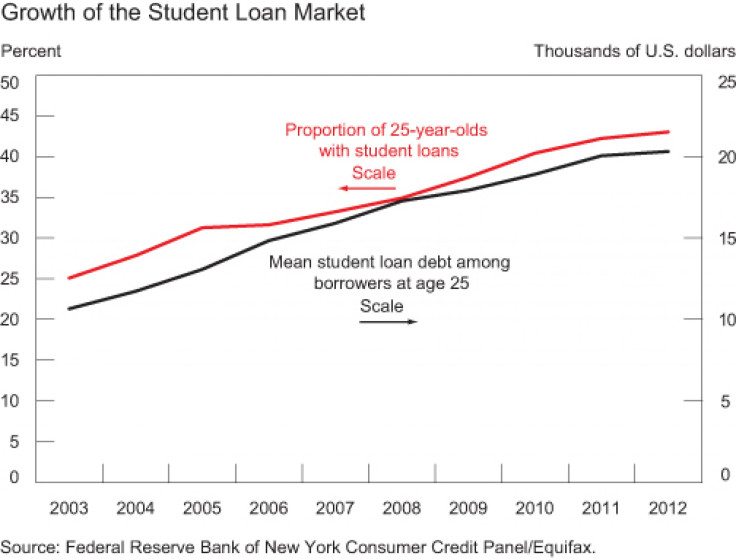 The Federal Reserve Bank of New York has released data that indicates student debt figures have exceeded aggregate auto loan, credit card and home-equity debt balances, becoming the second largest debt of U.S. households, following mortgages.
Student loans have reportedly soared in popularity over the past decade, with the aggregate student loan balance reaching $966 billion at the end of 2012, according to the FRBNY Consumer Credit Panel.
The Consumer Credit Panel also shows the share of 25-year-olds with student debt has increased from just 25 percent in 2003 to 43 percent in 2012. The average student loan balance among those 25-year-olds with student debt grew by 91 percent over the period, from $10,649 in 2003 to $20,326 in 2012.
Comparing student debt and subsequent homeownership, student debt and vehicle purchases and student debt and total borrowing, the credit panel came to a conclusion that might surprise the average person.
Assessing the three trends, the panel discovered a behavior that indicates the decline in student borrowers' use of other debt during the Great Recession has overwhelmed the observed student loan growth. As a result, although per borrower student debts measured larger than ever, the total debt per capita of student borrowers and nonstudent borrowers followed parallel increases during the housing boom, and approximately parallel declines during the Great Recession.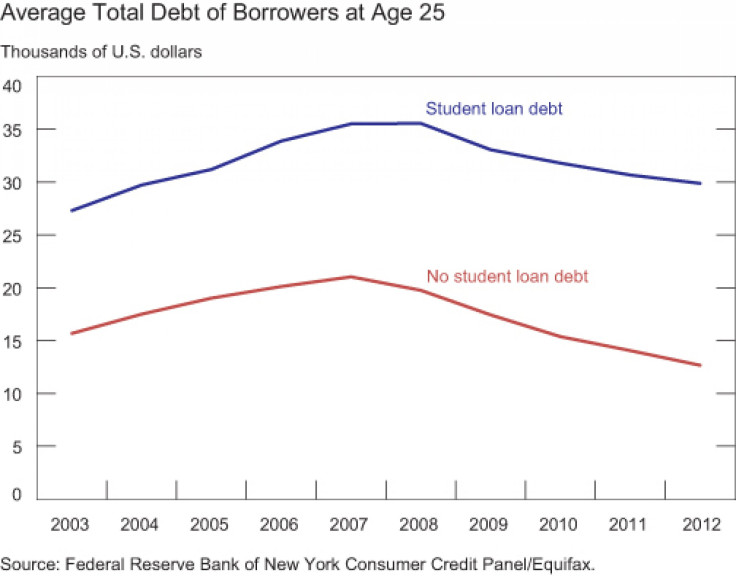 The recent study points to a number of reasons why there has been overwhelming student loan growth. First, a weakening in the labor markets since 2007—near the peak of consumer debt—has likely lowered graduates' expectations of their future income. The decline in participation in the housing and auto debt markets may also be a result of graduates decreasing their consumption, and thus debt levels in response to these lowered expectations.
Additional reasons include access to credit, or lack thereof. According to the panel, lenders have tightened underwriting standards in all major consumer debt markets in response to the recent recession and credit crunch.
© Copyright IBTimes 2023. All rights reserved.