Stunning Air Force Video Shows Quicksink Smart Bomb Snap Cargo Ship On The Move Into Two [Watch]
KEY POINTS
The impact of strike breaks the vessels into two from below
The munition is a modified 2,000-pound class GBU-31/B
This weapon is a low-cost and more agile replacement for torpedos
A stunning video released by the U.S. Air Force has demonstrated the striking power of a Joint Direct Attack Munition (JDAM) smart bomb, which was seen snapping a moving ship in half. The guided air-launched anti-ship weapon has been developed as part of the Quicksink program.
The footage shows the target, an old cargo ship, moving forward in the Gulf Of Mexico before the munition is launched from an F-15E Strike Eagle fighter. The impact of the strike breaks the vessels into two from below before the wreckage finally sinks. The demonstration was reportedly organized by the Air Force Research Laboratory (AFRL), which oversees the Quicksink program. "AFRL and the 96th Test Wing took precautions to meet environmental requirements consistent with U.S. Navy ship sinking practices and the state of Florida environmental practices," AFRL told The Drive.
The report added that the Quicksink munition is a modified 2,000-pound class GBU-31/B. Besides the already existing GPS-assisted inertial navigation system guidance package in the tail, the modified version has a new seeker mounted on the nose. The "all-weather maritime seeker" modifications allow the weapon to search and lock the target in the terminal phase of its flight.
The AFRL had also released a computer-generated video recently showing the ammunition launched from an F-35 against a container vessel armed with a covert missile launcher. According to the video, the F-25 receives the target data and uploads it to the weapon before launching it. The weapon then flies to the predicted vicinity of the target. It then activates the "all-weather maritime seeker" before locking onto it. Once locked on, it makes its terminal attack on the ship.
The test video shows the facility delaying the bomb's detonation until it breaches a ship's bottom hull to create a "lift-and-break" effect.
"Heavy-weight torpedoes are effective [at sinking large ships] but are expensive and employed by a small portion of naval assets," Maj. Andrew Swanson, 85th Test and Evaluation Squadron division chief of Advanced Programs, was earlier quoted by The Drive.
"With Quicksink, we have demonstrated a low-cost and more agile solution that has the potential to be employed by the majority of Air Force combat aircraft, providing combatant commanders and warfighters with more options," he added while detailing the weapon.
That said, The Drive report also notes that the target ship in the demonstration video was not built to naval standards. It also expresses concern about whether the munition would be able to achieve similar effects when striking an actual naval vessel.
It is also likely that the JDAM smart bomb would be used only against lightly defended targets or regions without air defenses as it has a range of only 15 miles. To fire the smart bomb, the launch platform has to be close to the target due to the weapon's range.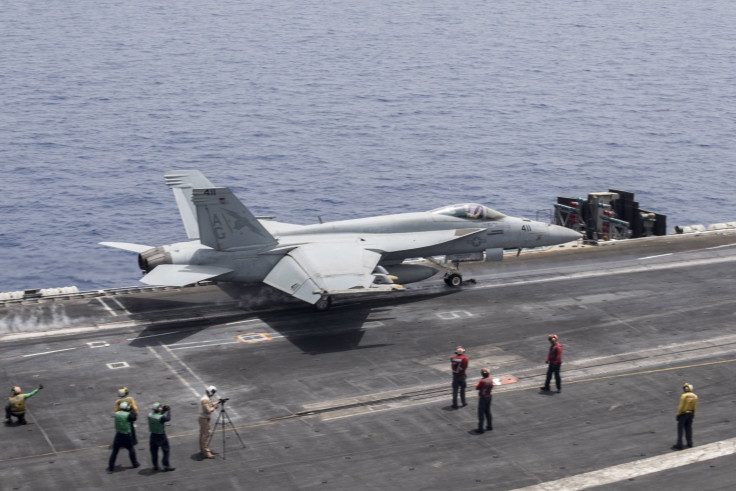 © Copyright IBTimes 2023. All rights reserved.