Stunning Fireball Brightens Skies Over California, Arizona And Nevada [Watch]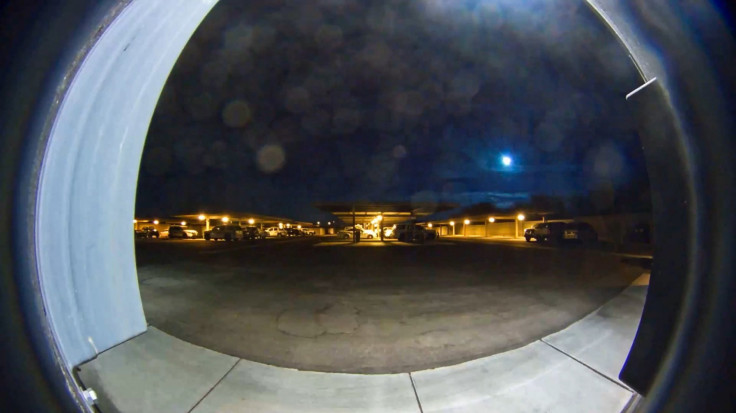 KEY POINTS
There are so far 18 reports about the fireball event
One video captured the eerie greenish glow of the fireball
A San Diego bus driver reportedly stopped the bus when they spotted the "beautiful brilliant" event
A marvelous fireball blazed over California, Arizona and Nevada last week. Videos of the event show how the object brightened the early morning skies in a flash.
The fireball happened during the wee hours of June 23, according to the American Meteor Society (AMS). It streaked across the early morning skies at 5:39 a.m. ET.
Not a lot of people were up to witness the fireball. There are so far only 18 reports from three states about the event, now dubbed 3153-2023. But, as usual, home security cameras were ready to capture the view.
Two of the videos of the event sent to the AMS came from San Diego, California. In one of the videos, the stunning fireball can be seen shooting across the sky behind the house. Its greenish color is visible, giving the skies a rather eerie glow when it flashed brightly.
The other view from San Diego is also quite interesting. One can clearly see just how the skies brightened once the fireball entered into view. It shoots down until it passes behind some trees and appears to flash brightly again, making it look quite like a flash of lightning.
Another footage from Sahuarita, Arizona, also appears to have come from a home security camera. The video is short, but sweet, as the fireball can be seen in quick flashes of light beyond the wall.
Much of the reports of the event came from California and Arizona. A bus driver in San Diego stopped the bus when they spotted the "beautiful brilliant" event. Some also reported hearing a "whoosh" or a "loud pop, then a boom," according to Sacramento Bee.
The terms "fireball" or "bolide" refer to "exceptionally bright meteors" that are seen across a wide area. The latest one was spotted by people across three states.
Although the objects that cause fireballs may appear to be large, maybe more than a meter in size, they're actually often not big enough to survive entry into our atmosphere, according to NASA's Center for Near Earth Object Studies.
Sometimes, there are cases wherein small fragments still make it to the ground. In February, there were three fireball events in just three days starting around Valentine's Day, and all of them resulted in the recovery of meteorite fragments.
It's not known if the fireball event in California, Arizona and Nevada left any traces of its journey.
© Copyright IBTimes 2023. All rights reserved.