Submarine-Hunting, Nuclear-Capable Russian Helicopter Set For Relaunch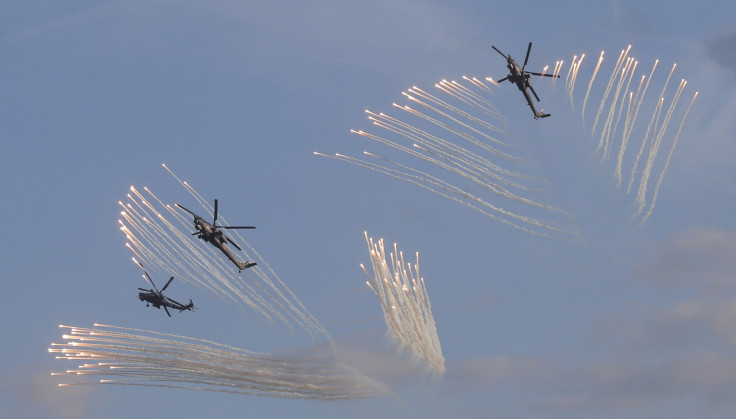 What is perhaps Russia's most notorious Soviet-era helicopter is reportedly set for a comeback. The Mi-14 amphibious helicopter, which is nuclear capable and designed to combat submarines, will go back into production, reported Russian outlet Sputnik News on Friday.
Russian Helicopters, the country's sole rotorcraft designer, is reportedly planning on once again producing the helicopter that was phased out with military contraction following the fall of the Soviet Union. The amphibious helicopter is capable of landing on water and has the ability to hunt enemy submarines by dropping deep-water nuclear bombs that can take out targets within about 870 yards or about the length of eight football fields. After the Soviet Union collapse, the Mi-14s were replaced by Kamov Ka-27 helicopters as a part of military downsizing in 1992.
Thus far, Russian Helicopters has reportedly offered to modernize existing Mi-14 helicopters, as well as build new ones, for the Russian Navy as well as fire and rescue services.
The aircraft was first designed by Mil Moscow Helicopter Plant, Russian Helicopters' predecessor, in the 1960s, according to The Diplomat. It was then made in the 1970s and 1980s for Soviet Naval Aviation and a number of Russia's allies, including Cuba, Eastern Germany, Libya and Syria. There are still 44 left in service today in forces that include Georgia's army, the Polish Naval Air Arm, and the Syrian air force, according to Flightglobal.
The helicopter can be armed with a torpedo, 12 bombs weighing 64 kilogram bombs or eight 120-kilogram bombs, and it can fly for almost six continuous hours, covering a distance of about 683 miles, according to Russia Today. It features a sleek hull and a number of modifications, including floating sponsons on its sides, which allow it to function on water.
The new version of the helicopter, according to earlier media reports, would get upgrades to its engines, avionics and targeting system. The Mi-14's most notable achievement was successfully detecting a Western submarine, apparently from the United States, in Soviet waters toward the end of the Cold War, according to The Diplomat.
© Copyright IBTimes 2023. All rights reserved.