Submit Your Names To NASA To Join Artemis I's Journey Around The Moon
KEY POINTS
The Artemis I missions will be the first uncrewed flight test of SLS and Orion
People can submit their names to join the Artemis I mission
The names will be placed in a flash drive that will be flown aboard the Orion spacecraft
Want to be part of a trip to the moon? NASA is inviting members of the public to submit their names, which will be flown aboard the Artemis I mission.
Under the Artemis plan, NASA is aiming to land the first woman and the first person of color on the moon. To do this, the agency is exploring new technologies and collaborating with partners to explore the moon's surface.
Artemis I is the "first in a series of increasingly complex missions" to build human presence on the moon and it will test the Space Launch System (SLS) rocket and the Orion spacecraft. Although this first test is uncrewed, it will "provide the foundation" for the subsequent missions.
"The Artemis I SLS rocket will launch an uncrewed Orion into Earth orbit, placing it on a path toward a lunar distant retrograde orbit, where it will travel 40,000 miles beyond the Moon, or a total of about 280,000 miles from Earth before returning home," NASA said, calling it a "crucial flight test."
Those who would like to be a part of the historic mission can submit their names for the upcoming launch. They can go to the NASA website and register using their names and a 4-7-digit pin code to generate their "boarding pass." These names will be placed in a flash drive that will be flown aboard the Orion spacecraft as it orbits around the moon.
"We're getting ready for Artemis I—and we want to take you with us," NASA tweeted.
It is still unclear when exactly the launch will happen, Space.com reported. However, the SLS and Orion are already scheduled to be rolled out onto the launch pad at the Kennedy Space Center in Florida for the first time on March 17. It will journey to Launch Complex 39B and reach there the next day. It will undergo various tests, including a "wet dress rehearsal," which will happen about two weeks after its arrival at 39B.
"All eyes will be on the historic Launch Complex 39B when Orion and the Space Launch System (SLS) lift off for the first time from NASA's modernized Kennedy Space Center in Florida," NASA noted. "The mission will demonstrate our commitment and capability to extend human existence to the Moon and beyond."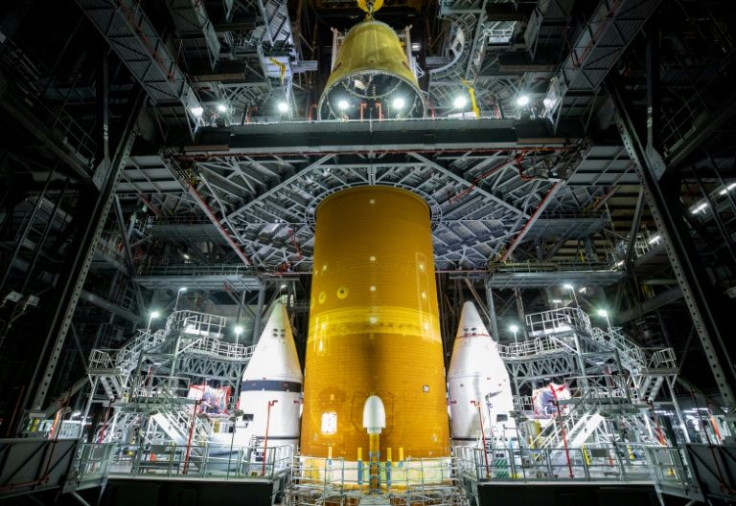 © Copyright IBTimes 2023. All rights reserved.
FOLLOW MORE IBT NEWS ON THE BELOW CHANNELS