'Suddenly It Came To Us': Muscovites React To Drone Attack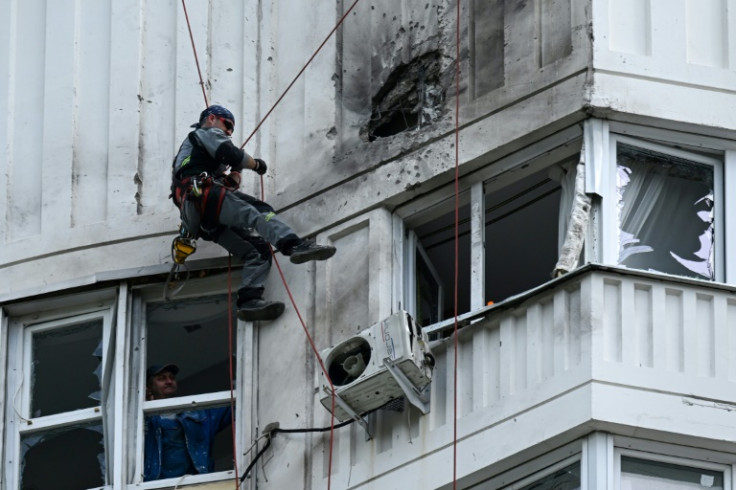 Muscovites living in areas affected by a drone strike on Tuesday that the Kremlin blamed on Kyiv told AFP they were surprised and concerned at the irruption of the Ukraine conflict into their daily lives.
With troops fighting in Ukraine for over a year, the Kremlin has gone to great lengths to reassure Russians that life back home -- especially in the capital -- will continue to be safe and stable.
But that picture seemed less convincing in south-west Moscow on Tuesday, where two drones hit residential buildings.
Tatiana Kalinina, a pensioner who lives near one of the affected buildings in a leafy corner of Moscow, said the attack was "completely unexpected" for her and a "bad surprise."
"I somehow thought (the conflict) was far away, that it would not affect us," she told AFP, standing in the bright green grass outside a cordoned off building.
"And then, suddenly, it came to us."
While Moscow has praised its air defence after the attack, some residents had questions for the authorities.
Maxim, a 40-year-old customs officer, said he was woken up by two explosions at 4:00am (0100 GMT) and all the car alarms going off.
"Why didn't the air defence work? Why did the air raid sirens not go off?" he asked.
He lives near a Moscow high-rise building whose top floor bore the burn marks of the drone hit.
"How did they get all the way here? And where did they leave from? " asked Maxim, speculating that the drones may have been driven in to Russia and launched within the country itself.
The customs officer said he was surprised that borders were still open with countries that Russia considers "unfriendly" because of their support for Ukraine.
Anna, 30, who also lives close to the building that was hit, appeared more concerned but said she did not want to see "panic" in Moscow.
"The news is not very reassuring... The impression is a negative one but on the other hand the most important thing is that there were no serious injuries."
Moscow's mayor Sergei Sobyanin said two people were slightly injured in the attacks and there had only been minor damage.
Since March, Russia has been hit by a series of sabotage attacks, drone strikes and two armed incursions into border regions which have raised tensions in the country.
Russia has blamed Ukraine for the attacks, while Kyiv has distanced itself from them.
At 98 Profsoyuznaya Street, in a well-heeled area near the centre of Moscow, another drone fell on a high-rise apartment building.
"We suddenly opened our eyes, we thought there had been a car accident, said 19-year-old hairdresser Yekaterina Kloyan.
"But no, a drone had hit our house."
Kloyan and several residents of the affected building were temporarily evacuated and housed in a nearby school.
The atmosphere was relaxed, with some evacuees watching an old Soviet comedy on a monitor.
In a nearby street, passersby stopped to take photos of the damage, while others walked their dogs or their children.
Natalya Mikheeva, 76, a pensioner, was walking her dog near the building that was hit.
She said she felt "an unpleasant aftertaste" and "fear, of course" because she lived in a building next to the one that was hit.
"We have so many new Ukrainian arrivals who could launch a drone against a building. Maybe they were not even that far away," the 72-year-old evacuated pensioner said.
She said the attack made her even more anti-Kyiv.
"I did not have such a bad image of Ukraine until today," she said, wearing a fleece and darkened glasses.
"I did not expect anything like this in Moscow."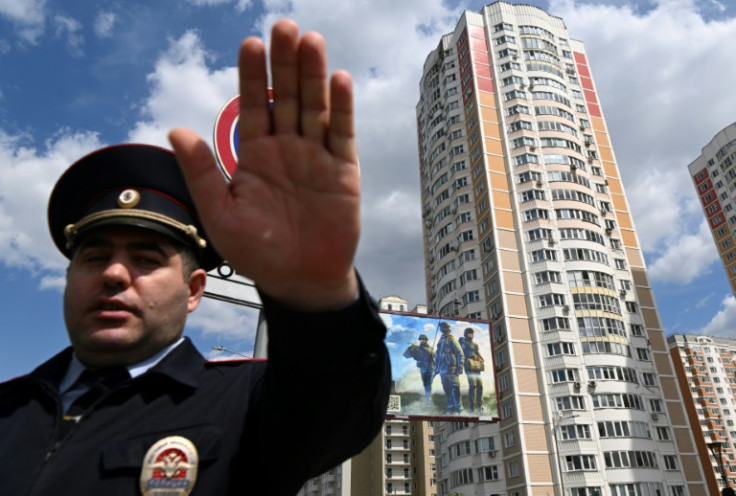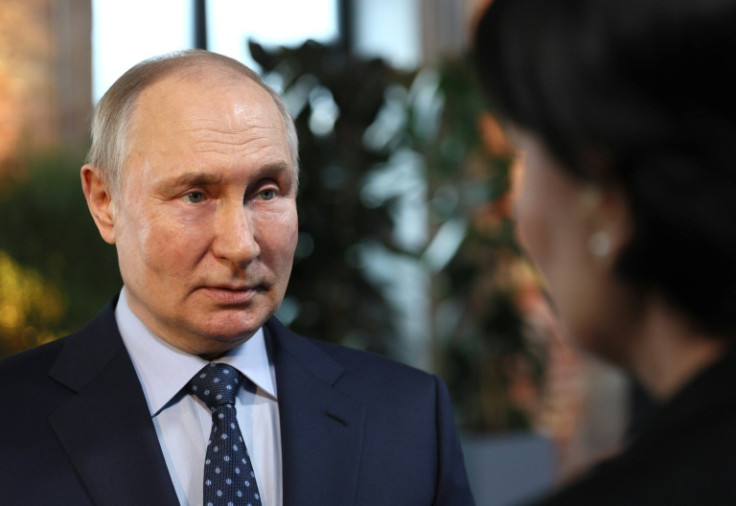 © Copyright AFP 2023. All rights reserved.