Sue Bird Salary: Oldest WNBA Player Is Among The Highest Paid In 2020
KEY POINTS
Sue Bird is among the highest paid players in the WNBA
Bird is earning $215,000 this year
Bird is the oldest player in the league at 39 years old
Sue Bird's salary is around $215,000. The oldest WNBA player in 2020 is also among the highest paid this season.
Bird is already 39 years old but plays like she's 10 years younger. Her leadership helped the Seattle Storm sweep the Las Vegas Aces in the WNBA finals. The finals MVP went to teammate Breanna Stewart, but Bird was just content to become a champion once again at the twilight of her career.
The championship gave Bird her fourth title, all won with the Storm. The point guard captured the title in 2004, 2010, and 2018 before adding one more this season, per CBS Sports. Now on her 17th season, Bird had to overcome a lot of challenges and uncertainties to be able to lead her team to win. She played zero minutes last season due to a knee injury. She was also injured at the start of the 2019-2020 season but managed to recover just in time for the playoffs.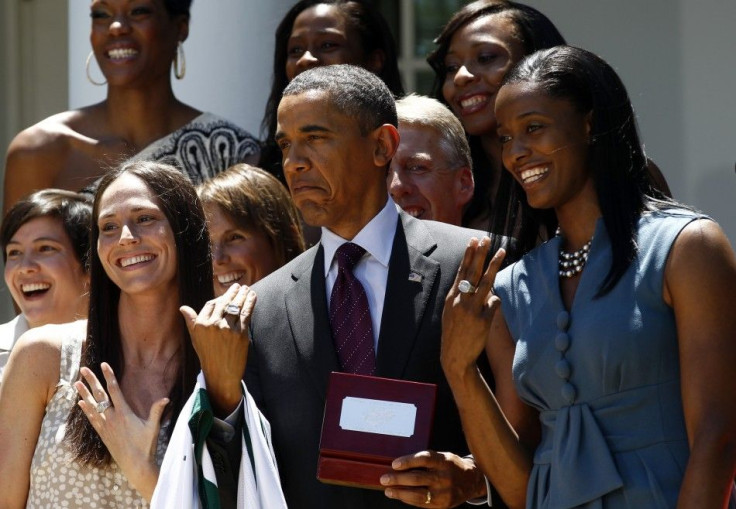 At her age, no player should be making record breaking numbers in the playoffs and the finals but Bird is Bird and the postseason was her masterclass. She became the first player in WNBA history to win titles in three decades. En route to the finals, she recorded a personal best in assists and tied the record for highest average in assists in finals history.
Age was not a factor for her performance: Bird won her fourth and tied the record for 2nd oldest player to win it all. However, age was a factor in the aftermath of the ball game. As a senior player, Bird admitted it's more emotional now. "So I think for me right now, it's a little -- it's almost surreal, shock. I'll be honest, even today preparing for the game, thinking about it, I was getting a little emotional at the thought of potentially winning," she was quoted by ESPN, as saying.
As one of the few in the league who has won multiple titles, Bird is also among the highest paid players in the WNBA this year. DeWanna Bonner, Skylar Diggins-Smith, Brittney Griner, Ella Delle Donne and Emma Meesseman are also making $215,000 this year, a report from Spotrac revealed. All of them are in the top tier but what sets Bird apart is consistency and production even at close to 40 years old. She is a living proof that age is just a number.
© Copyright IBTimes 2023. All rights reserved.