Suicide Bombing Near Baghdad Kills 27 Shiite Militiamen, ISIS Role Suspected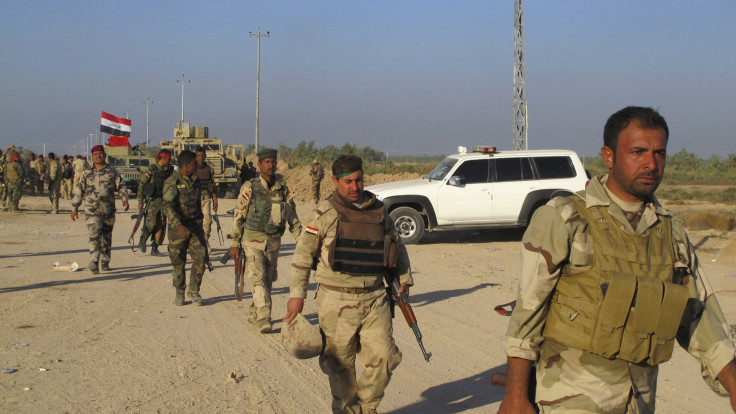 A suicide bomber killed 27 Shiite militiamen in the town of Jurf al-Sakhar after government forces had squeezed out fighters from the Islamic State group out of the town over the weekend. The bombing also injured 60 people, Reuters reported.
The attack occurred on the outskirts of the Iraqi town, which lies about five miles southwest of Baghdad. The suicide bomber reportedly drove a Humvee, loaded with explosives, into a checkpoint guarded by security forces and pro-government militiamen who had helped the government take control of the town over the weekend. The Islamic State group, formerly known as ISIS, is threatening to march into Baghdad and has been fighting for control of areas around the Iraqi capital, according to Reuters.
Although no group took responsibility for the attack immediately, the bombing had all the traits of being an operation by the Islamic State group, according to The Associated Press, or AP.
Jurf al-Sakhar had witnessed months of fighting before government forces pushed the militants out this weekend. The city is a crucial outpost for the Iraqi military, allowing government forces to keep the Sunni militant group's fighters away from Baghdad. It also reportedly acts as a physical barrier cutting off the militants' connection to their stronghold of Anbar in the country's west.
Jurf al-Sakhar, which lies on the route to the Shia holy city of Karbala, was also reportedly being used by ISIS as a supply route to amass soldiers and ammunition outside Baghdad, AP reported.
© Copyright IBTimes 2022. All rights reserved.
FOLLOW MORE IBT NEWS ON THE BELOW CHANNELS