Suicide-Linked Gene Identified, Blood Tests Could Predict Risk: Study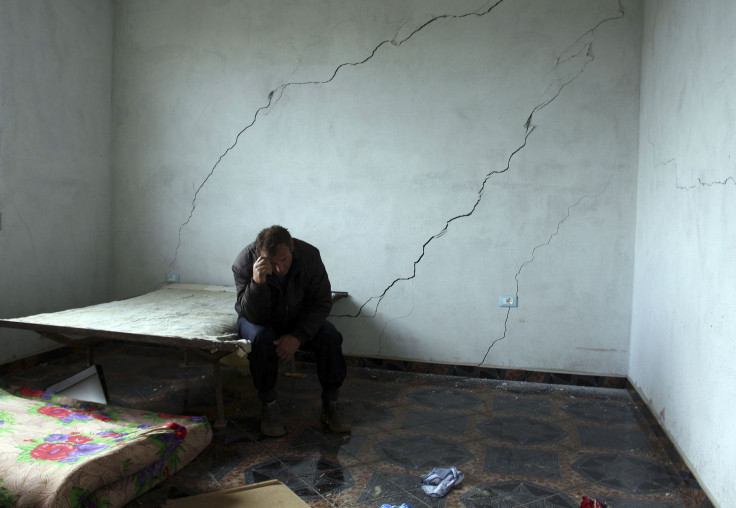 A blood test could soon predict the likelihood of a person committing suicide, according to a paper published in the American Journal of Psychiatry, after scientists identified a common gene mutation in people with suicidal tendencies.
Scientists at the Johns Hopkins University in Baltimore, Maryland, predicted with 80 percent to 90 percent certainty if a person had suicidal thoughts or had attempted suicide in the past.
"Those with more severe risk of suicide were predicted with 90 per cent accuracy...In the youngest data set, they (the researchers) were able to identify with 96 per cent accuracy whether or not a participant had attempted suicide, based on blood test results," the study said.
Combining data from post-mortem studies on about 150 brain samples -- including many who had committed suicide -- and over 300 blood samples obtained from participants in suicide-prevention studies, the researchers found that the gene SKA2 was less active among those who had killed themselves as well as among those who had suicidal thoughts.
The SKA2 gene is most abundant in the prefrontal region of the brain and keeps negative thoughts and impulses at bay by controlling the flow of stress hormones like Cortisol. If the gene is absent; does not work properly due to a mutation; or is switched off because of external factors, it can lead to unchecked negative thoughts and behavior, including the tendency to commit suicide.
"With a test like ours, we may be able to stem suicide rates by identifying those people and intervening early enough to head off a catastrophe," Zachary Kaminsky, the lead author of the study, told The Washington Post.
However, he said that the test could only assess a person's vulnerability to stress and anxiety, which does not necessarily make a person "destined to experience suicidal thoughts," adding that the blood test was years away from being widely available to the public.
© Copyright IBTimes 2022. All rights reserved.
FOLLOW MORE IBT NEWS ON THE BELOW CHANNELS