Suns Tapping Ex-Lakers Coach To Handle High-Powered Lineup After Unceremonious Exit: Report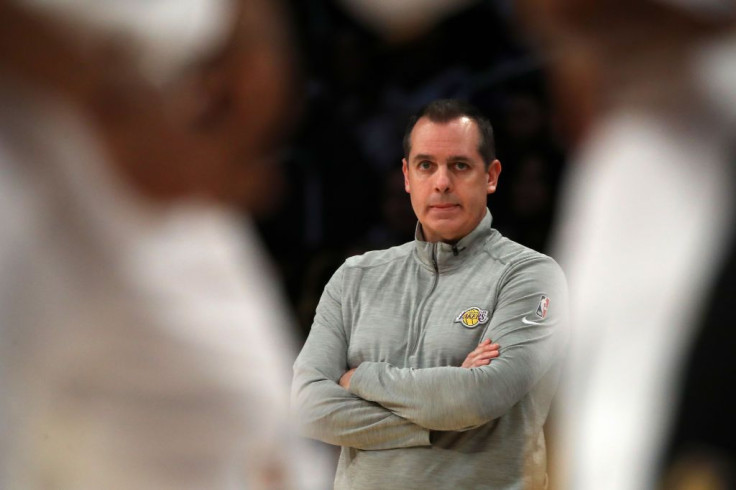 KEY POINTS
The Suns are reportedly finalizing a deal to make Frank Vogel their next head coach
Vogel will have to manage two superstars once more in Devin Booker and Kevin Durant
Nick Nurse reportedly passed on the Suns coaching job to sign with the Sixers
The Phoenix Suns have a lot of talent and are looking to hire a coach who has worked with some of the NBA's top stars to take over for Monty Williams, according to reports.
According to unnamed sources cited by Shams Charania of The Athletic and Adrian Wojnarowski of ESPN, the Suns are nearing a deal to make Frank Vogel, who coached LeBron James and Anthony Davis in Los Angeles, their next head coach.
The deal is reportedly for five years and worth $31 million, according to NBC Sports. International Business Times could not independently verify the information.
Once finalized, the one-time NBA champion coach will start working with a new group of stars. That list is headlined by Devin Booker and Kevin Durant, whom the Suns acquired back in February.
Before the push to acquire the former Lakers coach, other names floated as possible replacements for Williams reportedly included Doc Rivers and the assistant coach of the Suns, Kevin Young.
Known as a defensive-oriented coach, Vogel will be tasked to work on that end for the Suns. Phoenix is not short of offensive firepower, and the 49-year-old coach has been known to emphasize the defensive end, dating back to his time with the Indiana Pacers.
The fact that Vogel had the chance to coach top players like James and Davis is another plus. Booker and Durant are established stars, but finding a way to make them mesh on both ends will be one of the top challenges for Vogel heading into the 2023-24 NBA season.
Another thing that may benefit the Suns is the fact that Vogel knows how the Lakers operate. Assuming James and Davis are still around, the veteran coach would know how to put the two All-Stars in check should their paths cross – especially in the Western Conference.
Vogel was fired by the Lakers on April 11, 2022. In his three seasons with the team, he went 127-98, the Los Angeles Times reported.
This comes not long after one other name reportedly considered for the Suns coaching job, Nick Nurse, was hired by the Philadelphia 76ers as their new head coach.
Nurse passed on the Suns' gig and opted to handle the Sixers because of his relationship with team president Daryl Morey and the opportunity to coach reigning MVP Joel Embiid, The Athletic reported.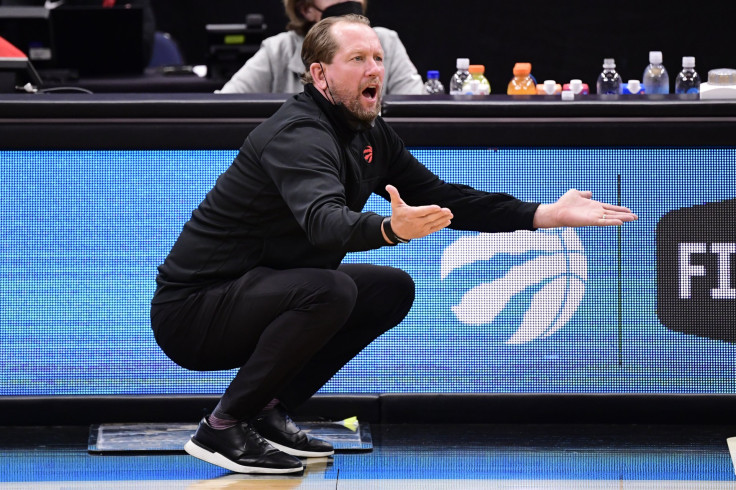 © Copyright IBTimes 2023. All rights reserved.