Super Bowl 2017 Odds: Steelers, Broncos, Giants, Vikings See Title Chances Improve After NFL Week 2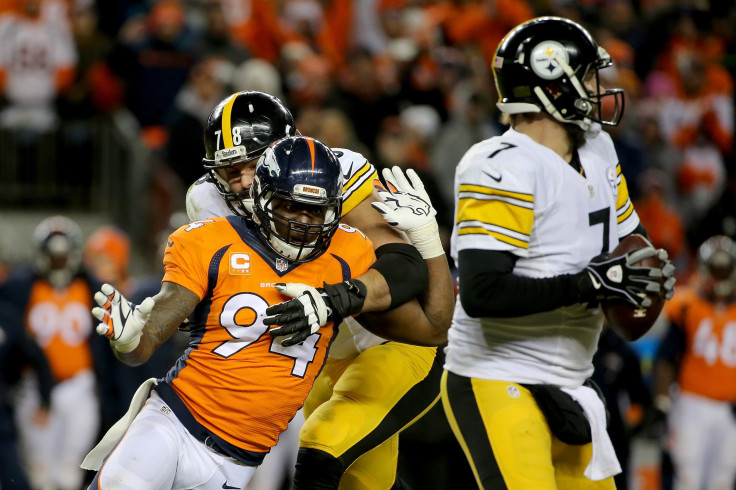 The 2016 NFL season is just two weeks old, but a few teams have made enough of an impression to improve their perceived Super Bowl chances. There is no consensus favorite in the NFC, and the New England Patriots remain at the top of the AFC.
Ten teams have better than 20/1 betting odds to win the 2017 Super Bowl at the Westgate Las Vegas Superbook, including the Patriots, who lead the way with 5/1 odds. Bill Belichick's team is the clear favorite in the conference, but the Pittsburgh Steelers are closing the gap.
Starting the regular season with high expectations and 10/1 championship odds, Pittsburgh has been as good as advertised. After a 22-point win in Washington to begin the season, the Steelers defeated the defending AFC North champion Cincinnati Bengals. Having beaten two teams that made the playoffs a year ago, Pittsburgh's odds now sit at 7/1, tying them with the Green Bay Packers and Arizona Cardinals.
Green Bay and Arizona are both 1-1 with their losses coming against division winners. The Seattle Seahawks, however, are 1-1 after losing to the Los Angeles Rams. Unable to defeat a team that was shut out in Week 1, the Seahawks have 10/1 title odds and are no longer tied for the best odds in the NFC.
The Denver Broncos have arguably proven the most of any team in the first two weeks of the season. Despite winning Super Bowl 50, Denver had worse odds (25/1) than 13 other teams just prior to Week 1. But in their two wins, Denver's defense has looked as good as it was in the team's championship season, bumping their odds up to 18/1.
Denver opened the season by beating the Carolina Panthers, who lost to the Broncos in Super Bowl 50. The Panthers bounced back from the Week 1 loss with an easy victory over the San Francisco 49ers, and their 12/1 Super Bowl odds have remained the same since the preseason.
Carolina hosts the Minnesota Vikings on Sunday in what might be the biggest game on the schedule. Despite the season-ending injury to Teddy Bridgewater and the latest injury to Adrian Peterson, Minnesota is unbeaten and looking like a legitimate Super Bowl contender. The Vikings have 16/1 odds as they sit in the driver's seat in the NFC North.
The Houston Texans (14/1) and New York Giants (16/1) have established themselves as the clear favorites in the NFL's two weakest divisions. Both teams have started the season 2-0, showcasing potentially elite defenses.
© Copyright IBTimes 2023. All rights reserved.