Super Bowl 2019, 2020, 2021 Locations: Atlanta, Miami Among Future NFL Host Cities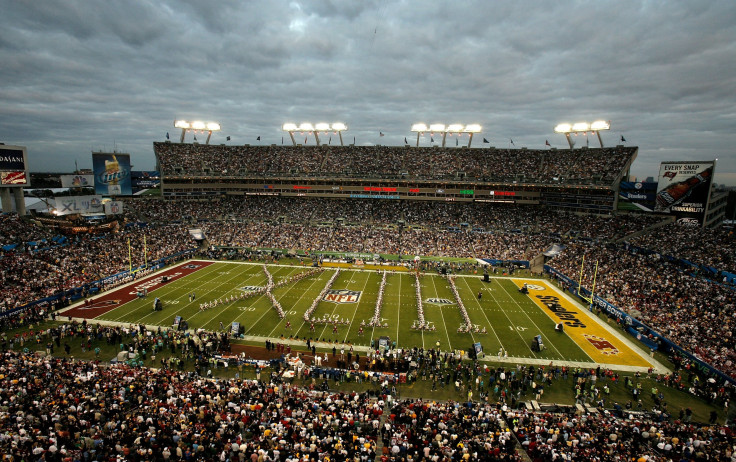 After Minneapolis hosts Super Bowl 2018, the NFL's championship game will return to warm-weather cities. The sites for the next four Super Bowls are already set, and the contest will be played at some familiar locations.
Atlanta's Mercedes-Benz Stadium will host Super Bowl 2019, while Super Bowl 2020 will take place at Hard Rock Stadium in Miami Gardens, Florida. Super Bowl 2021 will be in Florida, as well, when it's played at Tampa's Raymond James Stadium. Super Bowl 2022 is scheduled for Inglewood, California at the Los Angeles Stadium at Hollywood Park.
Two Super Bowls have been played in Atlanta, though both games were held at the Georgia Dome. The Dallas Cowboys defeated the Buffalo Bills by 17 points in 1994 at the venue. The Georgia Dome hosted one of the greatest Super Bowls of all time in 2000 when the St. Louis Rams beat the Tennessee Titans 23-16.
No city has hosted more Super Bowls than Miami, and 2020 will mark the 11th time the NFL title will be decided in the 305 area code. Super Bowl XLIV was the last Miami Super Bowl, as the New Orleans Saints defeated the Indianapolis Colts.
Super Bowl 2021 was originally supposed to be played at the new L.A. stadium. When inclement weather delayed construction of the venue, owners decided to swap it with Raymond James Stadium, which was previously announced as the location of Super Bowl 2022.
The Los Angeles Stadium at Hollywood Park will be the new home of the L.A. Rams and L.A. Chargers. It's expected to open in the summer of 2020.
That means the Falcons, Dolphins, Buccaneers, Rams and Chargers will be the next teams up with a chance at making history. No team has ever played the Super Bowl in their home stadium.
The Minnesota Vikings nearly pulled off that feat by reaching the 2018 NFC Championship Game. Minnesota was favored to make Super Bowl LII, but they allowed the Philadelphia Eagles to score 38 straight points after putting together an opening touchdown drive.
The Falcons were in the Super Bowl just last year, blowing a 28-3 lead to the New England Patriots. They defeated the Rams on 2018 Wild-Card Weekend before losing to Philadelphia in the divisional round.
The Buccaneers haven't won a playoff game since they won the Super Bowl in 2003. Miami's last playoff win came in 2001.
© Copyright IBTimes 2023. All rights reserved.