Super Pink Moon 2021: Where Can It Be Seen And At What Time
KEY POINTS
April brings with it the first of two supermoons of the year
It may be called the "Supermoon Pink Moon" or "Super Pink Moon"
However, while it's called the "Pink Moon," it will not have a pinkish hue
Skywatchers watch out for the upcoming full moon. It's the first supermoon of the year and it has several interesting names, including the "Pink Moon" and "Moon When The Ducks Come Back."
The April moon will appear full for three days starting Sunday evening, NASA said. It will, however, reach its peak illumination Monday, April 26, at 11:32 p.m. EDT. This may translate to April 27 in other time zones, for instance, in Asia, Africa and Europe. Hence, people may want to check a lunar phase calendar to see when it will be in their particular location.
No matter which part of the world sky watchers may be in, they will have ample time to enjoy the view of the supermoon. Coined by astrologer Richard Nolle in 1979, "supermoon" refers to when the new or full moon is at its closest to the Earth, making it appear bigger and brighter than the usual.
The upcoming full moon will be the first supermoon of the year, and the second will come soon after in May. The latter will be even closer to the Earth, albeit just slightly. As NASA noted, the two are "virtually tied."
Why Is It Called The 'Pink Moon'?
Like other full moons, the April full moon has quite a few names, including the Pink Moon. Being a supermoon, this may be called a "Supermoon Pink Moon," NASA said, or "Super Pink Moon," as The Farmer's Almanac described it.
However, being a Pink Moon doesn't mean that it will have a pinkish hue when it rises. The reason it's called as such is that it comes at the time of the year when the Phlox subulata, a common wildflower in North America that's also called "moss pink," begins its early springtime blooms, The Farmer's Almanac Explained. According to NASA, it's one of the "earliest widespread flowers of spring."
Other names for it include ones that are quite straightforward in what they are referencing. This includes "Moon of the Red Grass Appearing," "Moon When the Streams Are Again Navigable" and "Moon When the Ducks Come Back."
Those who would like to catch a glimpse of it won't have difficulty as the moon is quite easy to spot. And as a supermoon, it may be 7% bigger and 15% brighter than other full moons, The Farmer's Almanac noted.
Those who enjoy seeing the moon can also look forward to other celestial body sightings. From Sunday evening until Monday morning, the bright star called Spica will be close to the full moon, NASA said. Those who will stay up for longer may also catch a glimpse of Jupiter and Saturn, which will appear over the horizon when the morning twilight begins at 5:14 a.m. EDT.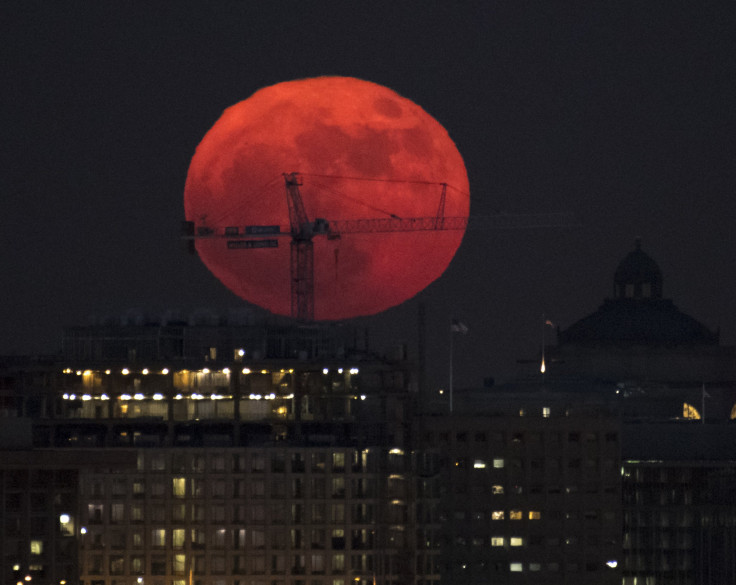 © Copyright IBTimes 2022. All rights reserved.
FOLLOW MORE IBT NEWS ON THE BELOW CHANNELS