Supermoon 2014: First Of Three Bright, Summer Full Moons Visible Tonight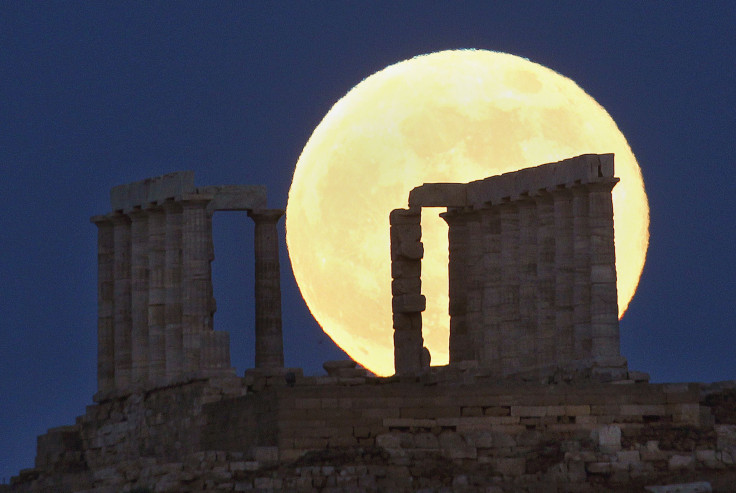 Saturday's full moon will be a so-called supermoon and sky gazers can expect two more before the summer ends. While not quite a blood moon, a supermoon is quite the viewing event.
The supermoon of June 2013 captured everyone's attention, and this weekend people from around the world can look up and see an incredibly bright, large full moon. The scientific term for a supermoon is a "perigee moon." The moon will be at its closest point in its orbit around Earth, which leads to what looks like a larger moon.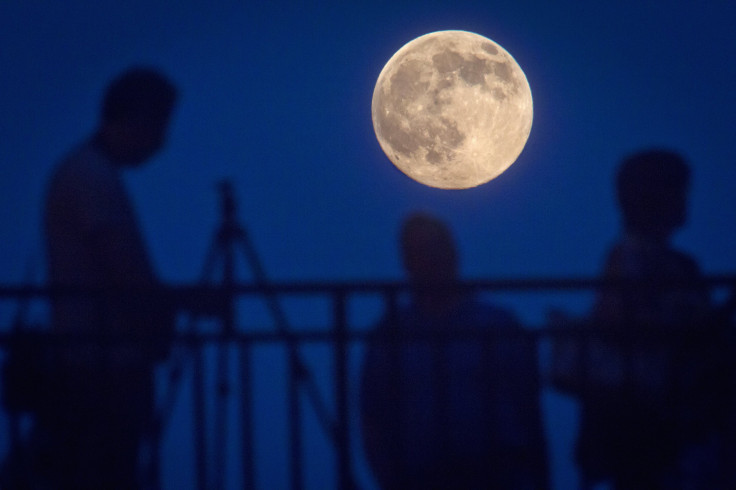 According to NASA, Saturday's supermoon and the one that will occur on Sept. 9, will fall on the day the moon enters its closest orbit to Earth. The supermoon on Aug. 10 will occur at the same hour of perigee, creating an "extra supermoon." The farthest distance between the Earth and the moon, known as apogee, is 252,657 miles. At perigee, the moon will be around 222,000 miles away.
Supermoons can appear as much as 30 percent brighter and 14 percent larger than regular full moons, notes NASA. Saturday's full moon officially took place at 7:25 a.m. EDT but the moon will appear bright and full in the night sky.
July's full moon is also known as the Full Buck Moon, notes the Farmers' Almanac, as the antlers begin to show on buck deer. The Full Thunder Moon is another name for the full moon due to common summer thunderstorms.
While people like to attach theories or conspiracies surrounding astronomical events, the supermoon is harmless. There was a belief that a supermoon would increase the chance of a major earthquake, but that has been debunked several times. Earlier in the year, the quartet of total lunar eclipses, beginning on April 15, received widespread attention as it was linked to a "blood moon conspiracy" involving a major historical event. The next total lunar eclipse in the tetrad, a series of four total lunar eclipses occurring in six-month intervals, takes place on Oct. 8.
A video discusing Saturday's supermoon, courtesy of NASA, can be viewed below.
© Copyright IBTimes 2023. All rights reserved.