Supply Chain Disruptions And China's Power Crisis Threaten To Sour The Holiday Experience
KEY POINTS
Shipments of everything from smartphones to cars to Christmas toys are getting delayed
The energy crisis in China is adding to production disruptions
Retailers are requesting customers to order well before the holiday season starts
As if the chaos and confusion caused by the COVID-19 pandemic were not enough, there is another crisis staring at the West as it approaches the start of the holiday season. A power crisis in the world's factory, China, and supply chain disruptions are predicted to lead to shortages for almost everything that we take for granted in modern life, from smartphones to computer chips to cars. Christmas presents, especially children's toys, are likely to be in short supply, leaving Santa with more sorrow than joy as he prepares to go from home to home.
How did we get here? For one there is the shipping crisis. Ninety percent of the world's trade moves via the sea now, and a tangled set of facors, from a shortage of containers to massive traffic jams at the world's ports are contributing to inordinate delays and choking the supply of goods. With Just-in-Time supply chains, even a holdup of a few days at any of the "links" can cause a cascading effect, including stretching the last mile delivery schedules.
It is so bad some big retailers are going to the extent of contracting their own ships to get their orders to their stores in time.
According to CBC, retailers are already panicking and some say that only 40% of what they have ordered are reaching them in time, raising worries the shortages wont be addressed fully before the holiday shopping season. Then there is the power crisis in China, which is complicating matters, even raising the worrying specter of a halt in production of goods.
Coal shortages and an attempt to meet emission targets have caused the crisis and Beijing has already asked factories to limit their energy consumption. Blackouts are power rationing have already hit home users, even trapping people in elevators.
The crisis gets worse when the other manufacturers in Asia, such as Bangladesh and Vietnam, are unable to make up for the shortfall of production from China and even if they do, it would be a tough ask for the strained logistics chains to reorient themselves and adapt in time.
The smartphone market, for example, is expected to see slower growth this year. Counterpoint Research estimates the total smartphone shipment volume to grow 6% to 1.41 billion units this year, against its previous estimate of 9%, or 1.45 billion units, amid a shortage of key components.
For the consumer trying to dig herself out of the economic devastation caused by the pandemic, the upward pressure on prices from the dealys add to the miseries already caused by rising inflation. Oh, and let's not forget the rising oil prices!
Reports say big retail chains, such as Walmart, are requesting parents to order well before Christmas, so that their kids can still get their holiday gifts and in time for the Big Day. The pandemic has taken away a lot of fun for the kids and what they definitely would not want is to miss out on Santa bringing goodies. But that is beginning to look like a tough ask.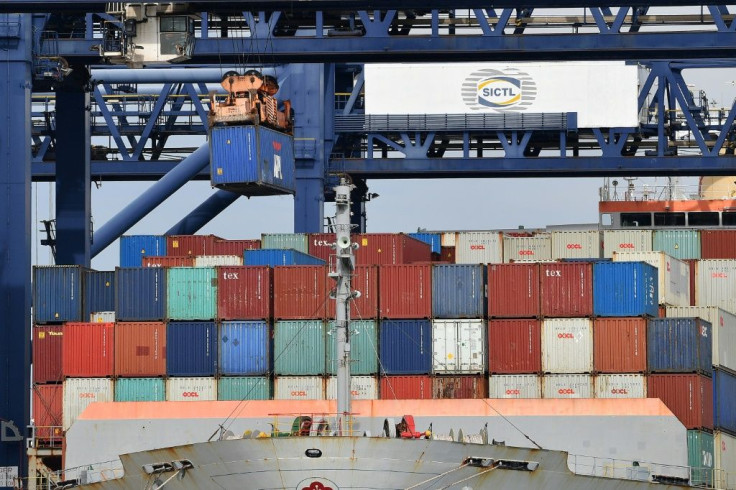 © Copyright IBTimes 2023. All rights reserved.