Supreme Court Gay Marriage Ruling Divides Conservative Political Families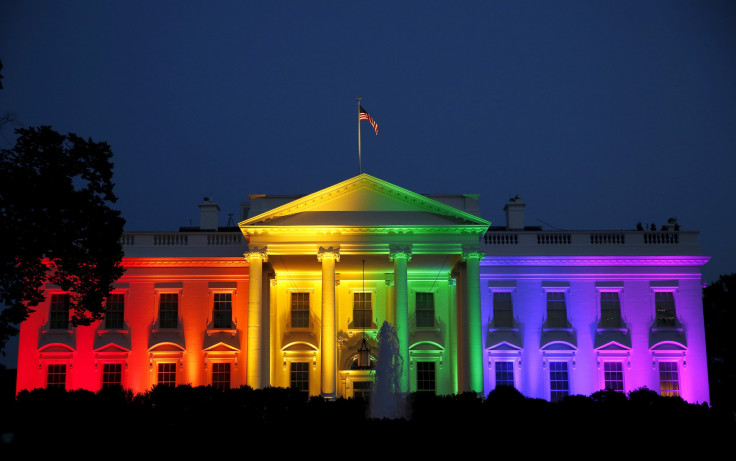 The topic of gay marriage has often divided people along geographical, generational and party lines. But it also divides along bloodlines, including among high-profile political families. Such has been the case for conservative Rep. Matt Salmon, R-Ariz., who has said he opposes gay marriage despite having a gay son.
The younger Matt Salmon came out at age 20, after undergoing reparative therapy two years earlier to try to suppress those tendencies. The 27-year-old has since become an advocate for the gay rights movement and told the Eloy Enterprise he one day wants to get married and start a family.
"When I do eventually get married, it will be recognized in all 50 states and by the government," Matt Salmon told the Eloy Enterprise, speaking about Friday's Supreme Court decision in favor of gay marriage. "It reiterates the fact that I am equal, the way that I love is the same way that everyone else loves. The government recognizes this and it's legally understood." Rep. Matt Salmon has not commented publically on the ruling, but has previously said he opposes same-sex marriage.
The Supreme Court's decision – a ruling that effectively made same-sex marriage legal in all 50 states – was both celebrated and scorned. Advocates cheered the decision as a win for a movement that spans back decades, while many religious conservatives said it was a blow to so-called traditional marriage.
How Same-Sex Marriage Became Legal by State | FindTheBest
Salmon is hardly the first politician whose political and personal views were in conflict with those of other family members. Laura Bush famously said she did not agree with former president George W. Bush on gay marriage. When asked whether her beliefs about same-sex marriage were different from her husband's, she said yes. "I guess that would be an area that we disagree," Laura Bush said during a 2010 interview with CNN's Larry King. "I mean, I understand totally what George thinks and what other people think about marriage being between a man and a woman. And it's a real, you know, reversal really for that to accept gay marriage."
Former Vice President Dick Cheney, whose daughter Mary Cheney is openly gay, has had to defend his family's opposition to gay marriage in light of his daughter's sexuality. "Liz [Cheney, Mary Cheney's sister,] has always believed in the traditional definition of marriage," the Cheneys said in a statement in 2013 after some questioned the family's support for traditional marriage. "She has also always treated her sister and her sister's family with love and respect, exactly as she should have done…Compassion is called for, even when there is disagreement about such a fundamental matter and Liz's many kindnesses shouldn't be used to distort her position."
But sometimes, a change of heart happens. Sen. Rob Portman, R-Ohio, who was once a top contender for the GOP's vice presidency, came out in favor of gay marriage after his son Will said he was gay. "As a congressman, and more recently as a senator, I opposed marriage for same-sex couples," Portman wrote in March 2013. "Then something happened that led me to think through my position in a much deeper way."
© Copyright IBTimes 2023. All rights reserved.