Supreme Court Health Care Case: The Attorneys Behind The Arguments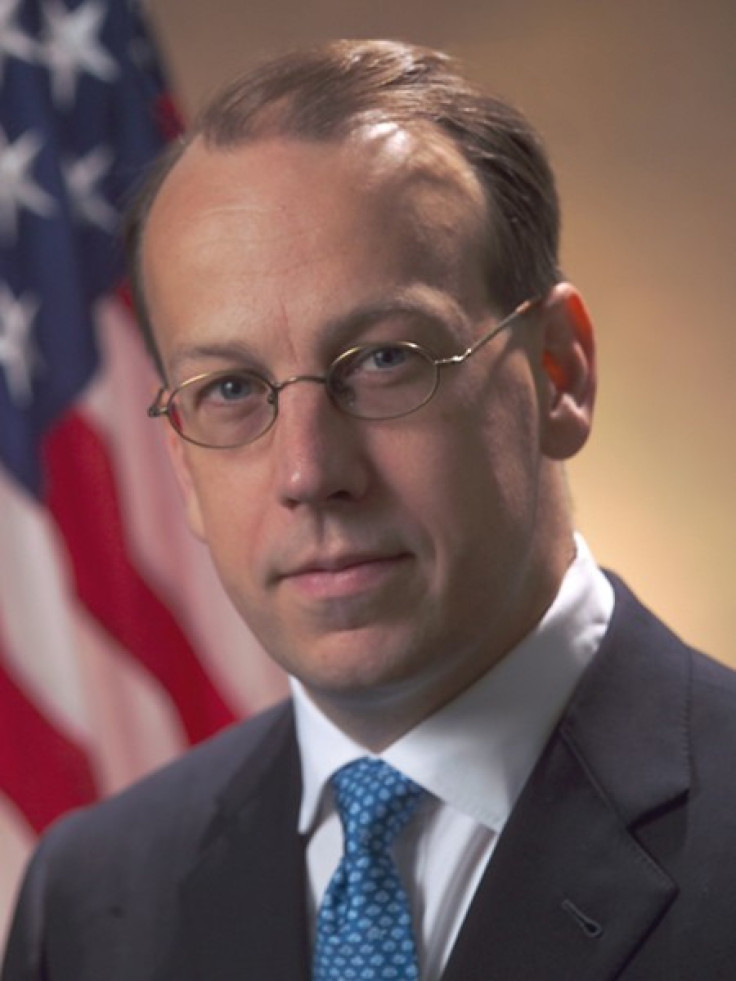 The Affordable Care Act arguments before the U.S. Supreme Court this week will pit two of Washington's seasoned legal minds against each other in a bout akin to Ali vs. Frazier for the legal set.
On one side defending the law will be Solicitor General Donald Verrilli, President Barack Obama's designated Supreme Court lawyer.
On the other side will be Paul Clement, a solicitor general under George W. Bush and a Republican legal guru who will argue that the law is unconstitutional on behalf of 26 states whose Repulican attorneys general oppose it.
During the six hours of oral arguments over three days beginning Monday, Verrilli and Clement will square off on the key questions of the law's mandate that most Americans buy health insurance and the expanded Medicaid eligibility that states will eventually be forced to adiminister.
Here is how these two lawyers stack up against each other:
Donald B. Verrilli
Background:
Private practice: Jenner & Block LLP, partner.
Government service: U.S. solicitor general, June 2011-present. Confirmed by the Senate, 72-16. Previously served as senior White House counsel and associate deputy attorney general.
Law degree: Columbia Law School.
Verrilli clerked for Justice William Brennan, among the most prominent and influential liberal thinkers on the Supreme Court during the 20th century.
Before Verrilli began his White House service, he spent more than two decades at Jenner & Block in Washington, leading its Supreme Court practice from 2000 to 2009.
At the firm, Verrilli argued 12 cases before the high court and took part in more than 100. He also handled about 90 cases in federal appeals courts and state supreme courts, personally arguing 30 cases, according to the Justice Department.
Verrilli handled cases involving the First Amendment, telecommunications and intellectual property.
In one 2005 case before the Supreme Court, Verrilli and Clement, then Bush's solicitor general, were both on the winning side in the movie and recording industries' successful case against file-sharing companies.
A recent profile in USA Today described Verrilli as a voice of reason who is modest and willing to concede finer points to justices while holding onto a broader principle on which he wants to prevail.
Paul D. Clement
Background:
Private practice: Bancroft PLLC, partner. Previously Clement was a partner at King & Spalding.
Government service: U.S. solicitor general, June 2005-June 2008. Clement also served as acting solicitor general and principal deputy solicitor general.
Law degree: Harvard Law School
Clement clerked for Justice Antonin Scalia and Judge Laurence Silberman, a well-known conservative judge on the U.S. Circuit Court of Appeals for the District of Columbia Circuit.
By the time Clement left the Bush White House in 2008, he had made more than 50 appearances before the Supreme Court. His caseload included campaign-finance issues and defending the Bush administration in matters related to the war on terrorism.
Clement hasn't slowed down since he left the government for private practice, becoming the go-to guy for Republicans involved in contentious litigation with the Obama administration. His prolific appellate work has earned Clement a rock-star reputation in the legal community.
He is currently lead counsel to Arizona in its Supreme Court case against the Obama administration over the state's stringent anti-immigration law known as SB 1070. He is also representing South Carolina in its legal row with Obama's Justice Department over the state's voter-identification law.
When Obama decided his lawyers would stop upholding the constitutionality of the Defense of Marriage Act, or DOMA, in court, Republican leaders in the House of Representatives got Clement to take the case.
When his firm, King & Spalding, withdrew from the assignment after taking heat from the lesbian, gay, bisexual, and transgender community, Clement resigned to join Bancroft so he could continue to defend DOMA.
Clement resigned, he said, not because of strongly held views about this statute. ... I resign out of the firmly held belief that a representation should not be abandoned because the client's legal position is extremely unpopular in certain quarters.
© Copyright IBTimes 2023. All rights reserved.
FOLLOW MORE IBT NEWS ON THE BELOW CHANNELS