Surprise Franchise Emerges In Chase For Wizards Star Bradley Beal; How It Can Happen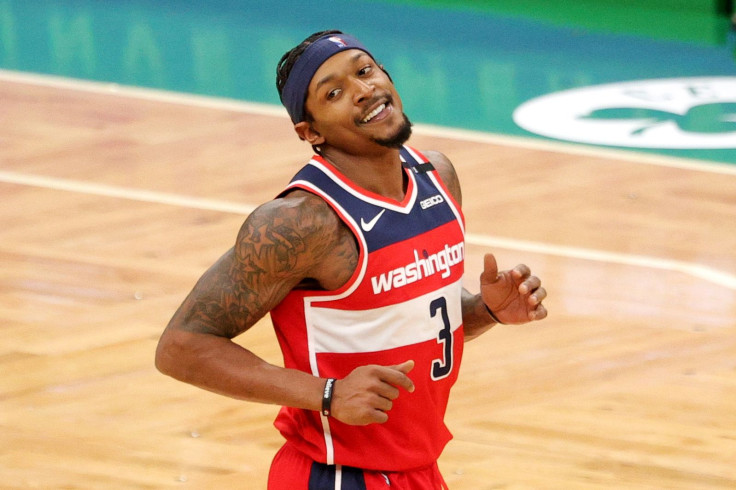 KEY POINTS
The Sacramento Kings have reportedly been in talks to acquire Bradley Beal
Beal has struggled to remain healthy for the Washington Wizards
The Kings will likely need to trade away Kevin Huerter and Malik Monk plus picks to do it
The Sacramento Kings have their eyes on bettering their roster for the upcoming 2023-24 season after nearly coming away with the first-round series victory over the Golden State Warriors and it has them turning their eyes towards the Washington Wizards.
The Athletic revealed that discussions have happened between the two franchises in order for the Western Conference franchise to acquire Bradley Beal in a trade.
"It's believed Beal would consider Sacramento given his no-trade clause, but right now there does not appear a clear pathway for the two sides," Shams Charania wrote.
Beal being suddenly available in trade talks was a long-awaited move by NBA fans as it has grown apparent that the Wizards' success was not going to be directly tied to him anymore because of his inability to stay on the floor–only appearing in 150 games out a possible 246 since the 2020-21 season.
To many Wizards fans, having an aging star two-guard like Beal on the roster when the team is nowhere near playoff contention in the Eastern Conference is not going o help them improve since he just cannot remain healthy.
Moving him to a team that is already overflowing with offensive talent makes sense as the Kings appear to be going all-in on their offense-heavy gameplan under head coach Mike Brown.
The Kings finished the regular season with a league-high offensive rating of 118.6 while posting a defensive rating of 116 (good for 24th) and adding Beal, who is better known as an average defender at best, might complicate things on that end of the floor.
However, pairing Beal up with De'Aaron Fox and Domantas Sabonis as their core three guys is an intriguing prospect, to say the least.
Using the Fanspo trade machine, a basic trade for Beal would include the Kings giving up spot-up shooters Malik Monk and Kevin Huerter to match salaries.
The problem there is that it leaves the Kings with less depth than they would like since it would mean that Terence Davis moves up to the backup shooting guard spot with no one left behind him.
They can remedy that hole via free agency with names such as Jaylen Nowell, Josh Okogie and Hamidou Diallo all hitting the market–players who are well-regarded for their effort on defense.
But since the Wizards are not likely to take back no picks in such a deal, the Kings can offer a load of picks such as the 24th, 38th, and 54th overall picks in this year's draft while also having all of their first-rounders between now and 2029.
Beal is the only player with a no-trade clause option in his contract.
While the Kings have the assets to potentially snag him, it all comes down to whether they would prefer keeping their already-established roster or going for the superstar route.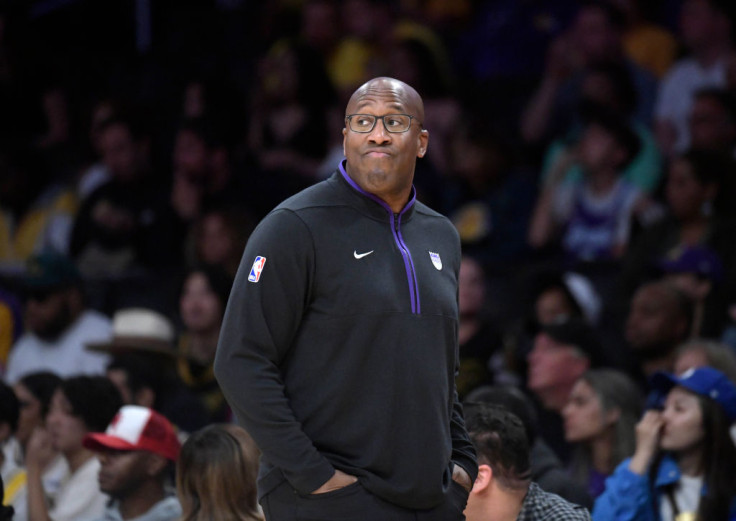 © Copyright IBTimes 2023. All rights reserved.