Yuya Watanabe Mentioned As Potential Phoenix Suns Target This Summer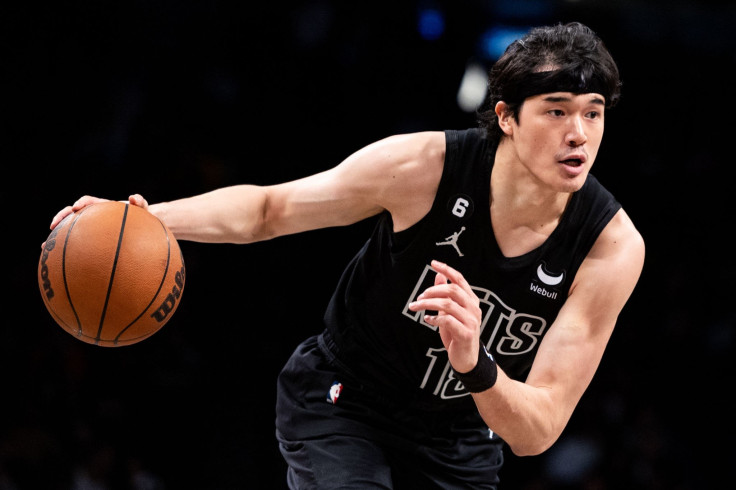 KEY POINTS
Yuta Watanabe could be set for a big season with the Phoenix Suns
The Japanese forward led the NBA in three-point percentage last season
Watanabe's playing style is the ideal piece for a top-heavy Suns team
The Phoenix Suns enter one of its most crucial offseasons in recent memory and the franchise needs to make some smart moves in the free agent market if they are to compete against the West's best teams.
According to John Hollinger of The Athletic, one name that they might want to take a look at is small forward Yuta Watanabe of the Brooklyn Nets.
"One obvious place to look for him on a minimum deal would be Phoenix. The Suns will likely need to sign several minimum deals to fill out their roster this summer, and Watanabe could be reunited with Kevin Durant and again play off him for open 3s," Hollinger wrote.
Watanabe is the ideal player for the Suns at this stage of their championship aspirations as they have a ton of their cap space committed to Devin Booker, Kevin Durant, Deandre Ayton and Chris Paul.
Talented as that core four may be, the Suns have come to know that being top-heavy runs the risk of having a season being derailed thanks to an injury – something that Suns fans know all too well.
During their NBA Finals run in 2021, Phoenix star Booker was hobbled with a hamstring issue that severely limited his production against the Milwaukee Bucks, while they struggled to put away the New Orleans Pelicans in the first round then eventually being embarrassed by the Dallas Mavericks in the second round.
Booker's revenge tour would take place over the course of their six-game series with eventual NBA champions Denver Nuggets, but a groin strain to Paul forced the two-guard to elevate his game – leading to them stealing two games from the Nuggets in one of the biggest stories of the 2023 playoffs.
It would not be enough though as the Nuggets' superior bench depth, coupled with head coach Michael Malone's great coaching, would come out on top and have them advance to the Western Conference Finals.
Having Watanabe onboard as new head coach Frank Vogel's designated sniper is going to be a massive get for them after the Kawaga Prefecture, Japan-born forward knocked down 44.4% of his three-point attempts, leading the NBA in that category, while going 49.1% from the rest of the field.
Though he only averages 5.6 points per game, the Suns need that hot hand that they can count on to knock down timely threes and with opposing defenses focusing on stopping the core four from being big-time scorers, Watanabe will surely have carte blanche with his shot choices.
Phoenix currently has 10 players hitting the free agency market with names such as Darius Bazley and Jock Landale expected to be brought back under Vogel's defensive-heavy schemes.
As for unrestricted free agents Torrey Craig, Bismack Biyombo, T.J. Warren, Terrence Ross, Josh Okogie and Damion Lee, only Biyombo, Okogie and Warren are expected to be back due to their fits on the roster.
The Suns front office knows that their moves in the offseason will make or break their championship hopes and with a hands-on owner like Matt Ishbia on deck, Phoenix has to build a winning roster out of their top-heavy core.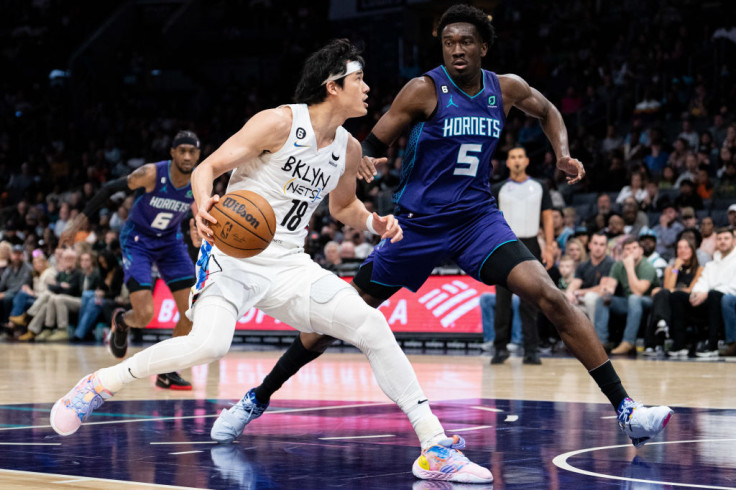 © Copyright IBTimes 2023. All rights reserved.