Suu Kyi speaks to supporters, calls for unity among democratic forces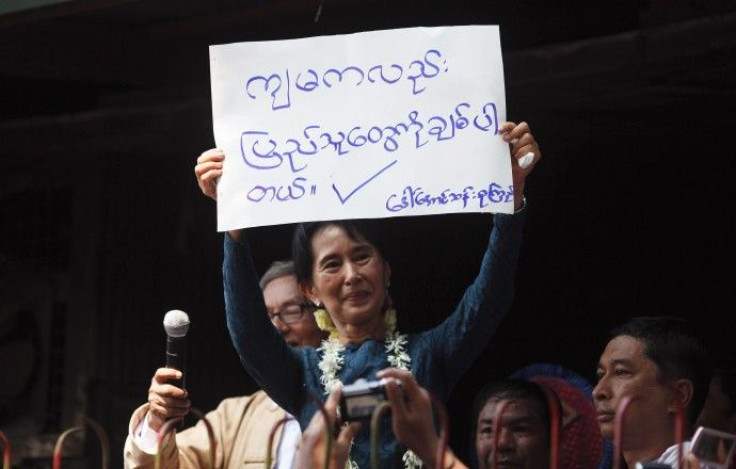 In her first major speech to the supporters, Myanmar's pro-democracy leader Aung San Suu Kyi called upon the democratic forces in the country to work together. Thousands of cheering supporters flocked the headquarters of the National Democratic league (NLD) in Yangon on Sunday afternoon to catch a glimpse of their leader.
You have to stand up for what is right, she told her supporters.
If we want to get what we want, we have to do it in the right way.
Suu Kyi added that the basis of democratic freedom is freedom of speech and urged the Military Junta to respect human rights in the country. She also maintained that said she had no antagonism toward the military junta and is willing to engage with them.
The leader of NLD was unconditionally freed by the Myanmar junta-backed government on Saturday afternoon. She remained under detention for 15 of the past 21 years and was cut off from the outside world with limited acess to telephone and internet.
The 65-year-old Noble Peace Prize laureate is expected to meet diplomats and also attend the funeral of a close friend later in the evening. She is also planning to visit Yangon's Shwedagon pagoda.
Sources say that Suu Kyi, over the next few months, would work on regrouping the party cadres and cultivate a new political strategy to build an alliance with other democratic groups.
© Copyright IBTimes 2023. All rights reserved.