Sweden, Denmark Plan To Create Digital COVID-19 Vaccine Passports
KEY POINTS
Sweden said it plans to launch a digital coronavirus "vaccine passport" by summer
Denmark announced that its "digital corona passport" will be ready for use in three to four months
According to Swedish Digitalisation Minister Anders Ygeman, vaccination certificates might be required not only for travel but also for other activities
The Danish government has not yet decided whether its "corona passports" could be used for purposes other than travel
A few months into the COVID-19 pandemic, some countries considered issuing "immunity passports" to those who had recovered from coronavirus. The idea was to help them return to normal life. Now as countries begin inoculating citizens against the virus, some are already planning to issue digital vaccine passports, which can be used for travel.
Sweden on Thursday announced that it plans to launch a digital coronavirus "vaccine passport" by summer, following a similar move by Denmark. The said vaccine certificate might also be used for other purposes, like when attending events.
"When Sweden and countries around us start to open up our societies again, vaccination certificates are likely to be required for travel and possibly for taking part in other activities," Reuters quoted Swedish Digitalisation Minister Anders Ygeman as saying.
Denmark's government said on Wednesday that a "digital corona passport" will be ready for use in three to four months. "It is absolutely crucial for us to be able to restart Danish society so that companies can get back on track. Many Danish companies are global companies with the whole world as a market," Finance Minister Morten Boedskov said as per The Associated Press.
The Danish government is yet to decide if the "corona passports" could be used for more than just travel purposes. It said the decision will be taken later based on research into whether vaccinated people could still transmit the virus.
Before the end of February, Denmark is planning to publish a list online for citizens to check for an official confirmation of their vaccination.
Last month, a coalition of technology firms and health organizations, including the Mayo Clinic, Microsoft, Oracle, and Salesforce, announced plans to come up with a digital vaccine certificate. The companies said they were working on a way to get digital credentials widely recognized.
Apart from countries, Etihad Airways and Emirates have partnered with the International Air Transport Association to launch a travel pass for passengers. The said travel pass will enable passengers to manage their travel in line with government requirements for COVID-19 tests and vaccines.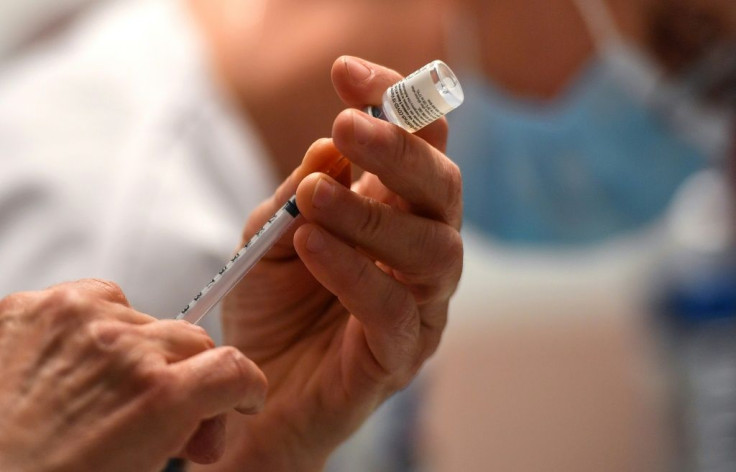 © Copyright IBTimes 2023. All rights reserved.