Sweden's Happy And Perplexing 'Problem': Four Prisons Closed Due To Falling Inmate Population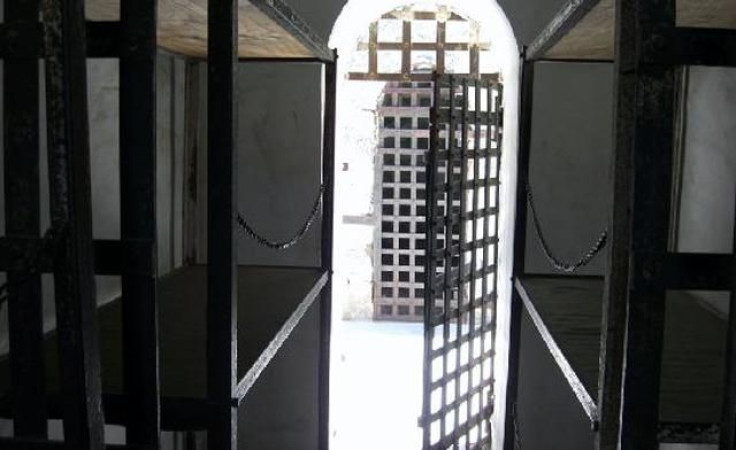 The Swedish government has shut down four of its prison facilities as well as a remand (detention) center in response to a plunging number of inmates. According to a report in the British newspaper the Guardian, the number of prisoners in Swedish jails dropped by 6 percent in each of 2011 and 2012 --- with a similar reduction in headcount expected both this year and next. Overall, since 2004, the prison population has fallen by about 1 percent annually – rendering excess beds and cell-space unnecessary.
"We have seen an out-of-the-ordinary decline in the number of inmates," said Nils Öberg, the director-general of Sweden's prison and probation services. "Now we have the opportunity to close down a part of our infrastructure that we don't need at this point." Sweden's prison population peaked at 5,722 in 2004, according to official data, and fell to 4,852 by 2012 (out of a total population of about 9.5 million in the country). Consequently, authorities will close down prisons in the towns of Åby, Håja, Båtshagen and Kristianstad. Of these facilities, the Guardian noted, two will likely be sold and the other two converted for uses by the government. The government added, however, that it may reopen two of the prisons should the need arise.
But a mystery remains as to why Sweden's inmate population has been falling so precipitously. Öberg suggested that the government's focus on rehabilitation over punishment may be a factor. "We certainly hope that the efforts we invest in rehabilitation and preventing relapse of crime has had an impact, but we don't think that this could explain the entire drop of 6 percent," he said. "We are not at the point of concluding that this is a long-term trend and that this is a change in paradigm. What we are certain of is that the pressure on the criminal justice system has dropped markedly in recent years."
Moreover, in an opinion piece he wrote for the DN newspaper of Sweden, Oberg indicated that the government needs to increase rehabilitation programs, enabling prisoners to function better in society once they're released. The Guardian also noted that another reason behind the empty cells may have to do with the lenient treatment of drug offenders by Swedish courts. Oberg noted that over the past year, 200 fewer people are serving time for drug-related offenses in the country. Indeed, Swedish courts have imposed probationary sentences rather than incarceration for various crimes, including petty thefts, drug offenses and even some violent crimes, said Hanns von Hofer, a criminology professor at Stockholm University.
Overall, Sweden has a very low rate of incarceration. In contrast, according to the International Centre for Prison Studies, the United States has the largest prison population on earth – about 2.24 million – which translates to a rate of 716 inmates per 100,000 people in the country (vs. about 51 prisoners per 100,000 people in Sweden). Official data also suggests that almost one-third of inmates languishing in Swedish jails are foreigners.
However, despite the drop in prisoners, it is not clear that crime itself is falling in the country. According to data from the Swedish government's National Council for Crime Prevention, since 2010 the number of drug crimes, fraud and some types of burglary reported in the country has jumped. For example, in 2012, Sweden recorded about 94,400 drug-related crimes, a 6 percent increase from the previous year. Over the past decade, reported drug crimes have doubled (although the Council cautions that the data does not prove conclusively that drug abuse has climbed by that magnitude).
Ironically, despite Sweden's image as a humane society with respect to criminal justice matters, only four years ago the European Union's anti-torture office condemned Sweden for its practice of imposing lengthy periods of isolation for some prisoners in its system – up to 18 months at a time.
The European Committee for the Prevention of Torture and Inhuman or Degrading Treatment or Punishment (CPT) stated at the time that Sweden "fails to meet the Committee's concerns -- in particular, in the areas of legal safeguards against ill-treatment of persons in police custody, the imposition of restrictions on remand prisoners, the isolation of certain categories of sentenced prisoners, and the holding of immigration detainees in prisons." The CPT noted that excessive isolation leads some prisoners to try to commit suicide, citing 30 such attempts at the Gothenburg Remand Prison in just the first six months of 2009. "Significant periods of isolation induce disorientation in time, memory disturbance, and deterioration in communication skills, to name but three serious effects. Further, symptoms of anxiety disorder are commonly seen, posttraumatic stress disorder and depression develop, and there is agitation, self-harm and a risk of suicide," CPT added.
© Copyright IBTimes 2023. All rights reserved.