Irony In Sweden: Thousands of Foreign Born Workers Don't Know They're Entitled To Pension Payments, As Government Cracks Down On Benefits For New Arrivals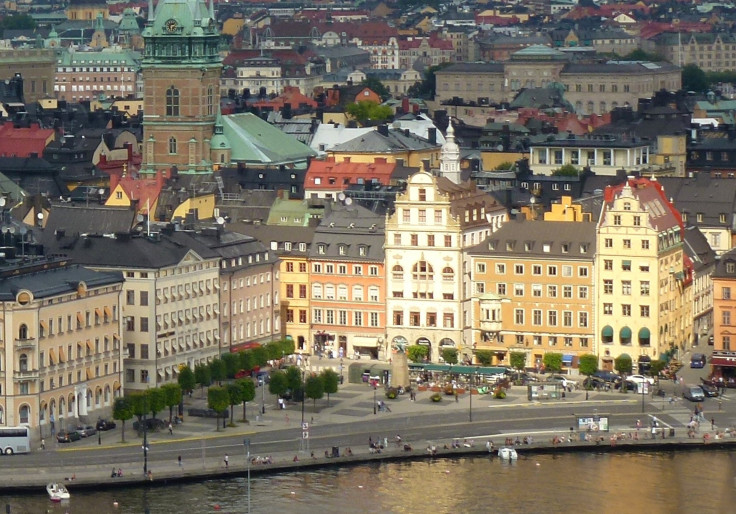 Despite growing sentiments against immigration in Sweden, the country's pension agency has said that hundreds of thousands of immigrant workers are entitled to pension payments that most of them are not even aware of.
According to a report in The Local newspaper, the Agency wants to inform foreign-born workers of their rights through advertisements in eight languages, Arabic, Farsi, Polish, English, Spanish, Turkish, Croatian, and Somali. They believe that many of these workers do not understand the government pension statement forms they receive in the mail annually and discard them.
"At least some [of the] hundreds of thousands [of immigrant workers] aren't getting full [pension] benefits," pension agency expert Arne Paulsson told The Local. "We have a lot of immigrants here who are not so good at the Swedish language and don't read the information they get in the [government] letters."
Apparently, untold thousands of retired foreign-born people in Sweden are barely making ends meet without the infusion of pension cash (which they are entitled to). "It's just basic security, a [guarantee pension]," Paulsson added. "You are supported in a way you can survive, but you are not able to afford many things."
Agency information manager Sofia Wagner told the paper that "these people need to know that if you work, and, of course pay your taxes, or just live here [in Sweden], then you are entitled to a pension." She estimated, for example, that 140,000 retired people who are eligible for a housing allowance haven't even applied for one yet. "We have multilingual staff who are giving out folders with contact information in Stockholm, Gothenburg, and Malmö," she said. "We are also educating the staff at community centers, since these language groups often go there for society information." She added that "There are many immigrants who don't know that much about the Swedish pension system and it's really important that they feel secure. We don't want anyone to feel vulnerable."
Under government rules, a retired person is eligible for a full pension if they have worked in the country for at least 40 years. The Local noted that foreign-born workers receive an average pension of about $43,600, versus $145,400 for Swedish-born retirees. The huge discrepancy can be explained by the fact that most immigrants have lived and worked in Sweden for far less than the 40 year full-pension threshold.
In addition, those immigrants who have returned to their native countries are also eligible for pensions – if only the Stockholm government could find them, "Every year we send about 230,000 [pension information] envelopes abroad to people who don't live in Sweden but have earned… Swedish pensions," agency spokesperson Mattias Bengtsson Byström told The Local. "But there are 300,000 people who have moved abroad who we just can't find. People who moved away in the 1970s and have moved around since then and didn't update their addresses at the Swedish tax agency."
What further complicated matters is that many of these eligible pensioners have likely died in recent years – but since the Swedish pension agency cannot confirm their deaths, their money remains in a kind of limbo. This presents problems for active pension recipients -- since the cash that would have gone to a deceased pensioner would return to Sweden and be distributed among the living.
Ironically, some of these eligible immigrants may not be aware that Sweden is the best nation on earth in which to grow old, according to a ranking by the Global AgeWatch Index. In fact, Sweden was the first country on earth to introduce a state-managed, obligatory pension savings plan, way back in 1903.
Meanwhile the government is planning to tighten welfare benefits for newly arriving immigrants. Integration Minister Erik Ullenhag told reporters that immigrants will have to take any job that is available, otherwise they will be fined. "The idea is that if there is a full-time job waiting for you out there, you should be ready to move," he said.
Under the present system, unemployed people receive 308 kronor ($48.50) every day while they search for work as long as they attend language and job-training classes. But some immigrants refuse to take available jobs. "It's been a little strange that we haven't been able to place demands that you should take a job you're offered. If you are newly arrived and don't attend Swedish language lessons you can have your benefits reduced, but not if you say no to a job," said Ullenhag. "Currently, there is no requirement that someone accept a job offer within the framework of the establishment system."
According to government statistics, as of 2010, nearly one-fifth (19.1 percent) of people in the country originated from elsewhere, with the largest foreign group from Finland. In recent years, Sweden has witnessed an influx of refugees and immigrants from Iraq, Somalia, Poland and elsewhere.
© Copyright IBTimes 2023. All rights reserved.