Swedish Ambassador Slams President Duterte: Rape Jokes Not Funny
Swedish Ambassador to the Philippines Harald Fries did not make light of jokes and banters made by Philippine President Rodrigo Duterte about women and rape. The official envoy stressed that such remarks are not funny.
The Swedish ambassador made the comment during the Media FIKA forum in Manila, Tuesday. The convention titled "#RespetoNaman (Respect, Please): A Nationwide Campaign Against Gender-Based Violence" was inspired by the #MeToo and #TimesUp movements that aim to shed light and put an end to sexual harassment and assault.
"I don't think those jokes are funny. That's all I can say," Fries said at the event.
"Those jokes are obviously not helping."
Fries has supported the #RespetoNaman campaign since 2018 as Sweden continues to establish stronger foreign policies for women. Sweden is the first feminist government in the world and has been a strong champion of human rights and equality for women.
"Are the laws effectively enforced to protect women and girls from exploitation, violence, harassment and rape? Are social norms enabling a culture of abuse of women?" Fries added.
Fries' comments didn't sit well with Duterte, however. Philippines Presidential Spokesperson Salvador Panelo defended the chief executive, noting that Duterte has placed great importance on the protection of women and signed several pro-women legislation.
"We have to see the context of the President's jokes, where these were told before local audience, which may not have the same acceptance with a foreign audience," Panelo said in a statement.
"The good Sweden Envoy should judge the President, not by his words but by his deeds."
Panelo also highlighted that it was under the Duterte administration that the Philippines was honored as the most gender equal nation in Asia by the World Economic Forum (WEF)'s Global Gender Gap Report 2018.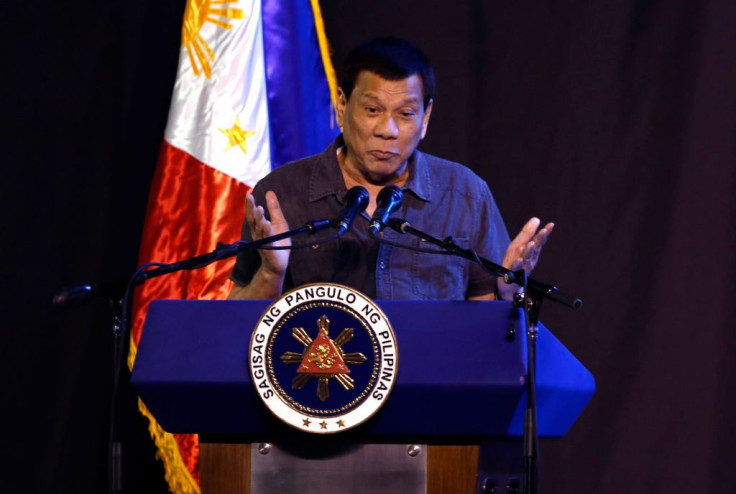 The Philippine president infamous for his drug campaign which has been plagued with controversy over thousands of deaths, has repeatedly made jokes in public about rape and disregard of women. He maintains that such remarks are protected by the right to free speech.
Just last May, Duterte made headlines again after he signed a pardon for Philippine Military Academy (PMA) underclassmen. During the graduation rights, Duterte jokingly claimed that he was pardoning offenses that included "multiple rape of the women of Baguio."
"The number one is for rape. Son of a b—h. Number two is drugs with rape with robbery. Is this for Muntinlupa? Third, multiple rape of the women of Baguio, the beautiful ones."
© Copyright IBTimes 2023. All rights reserved.