Swedish Mosque Set Ablaze In Second Suspected Arson Attack In 4 Days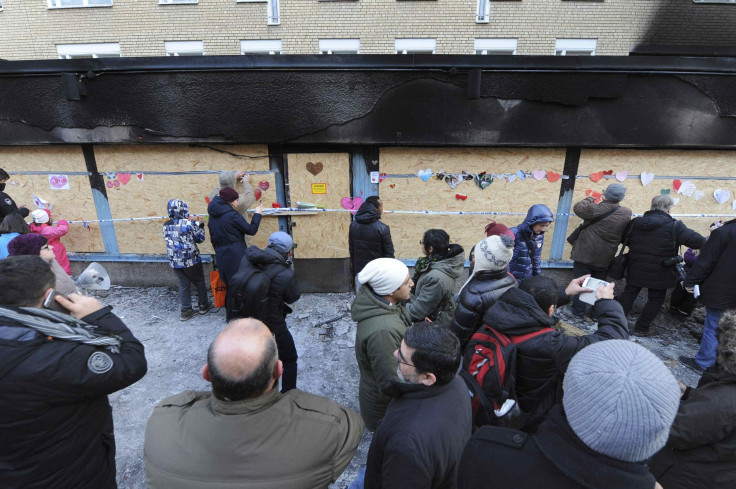 A fire broke out at a mosque in Sweden early on Monday, in what authorities believe to be the second arson attack targeting a Muslim center in the country in less than a week.
"We ... are working under the assumption it is arson," a Swedish police officer told TT News agency.
The incident took place in the southern town of Eslov, Reuters reported citing local media, adding that fire-fighters extinguished the blaze, and no one was injured. An earlier Christmas Day attack on another mosque in Eskilstuna city, 86 miles west of the Swedish capital Stockholm, had injured five people, raising concerns over threats by arsonists.
The Sweden Democrats, an anti-immigrant populist party, has intensified its campaigns in the Scandinavian country, citing unavailability of jobs for locals amid an influx of refugees. The party, which is Sweden's third largest, wants to reduce the number of asylum seekers entering the country by 90 percent.
Meanwhile, other parties reportedly intend to preserve the country's traditional liberal stance as the debate over Muslim immigrants in Sweden intensifies.
"The risk is that in a society where the Sweden Democrats have a greater and greater say and immigration is portrayed as basically a problem, racist ideas and actions become more normalized," Daniel Poohl, editor of the anti-racist magazine Expo, told The Guardian.
According to the U.S. Department of State, there are an estimated 475,000 people belonging to the Muslim community residing in Sweden, while the officially sanctioned Muslim Council of Sweden, reported that only 106,327 of them actively follow their religion. Also, majority of immigrants from the Middle East are Muslim.
© Copyright IBTimes 2023. All rights reserved.