'Sweetie': Computer-Generated Little Asian Girl Lures Hundreds Of Online Child Sex Predators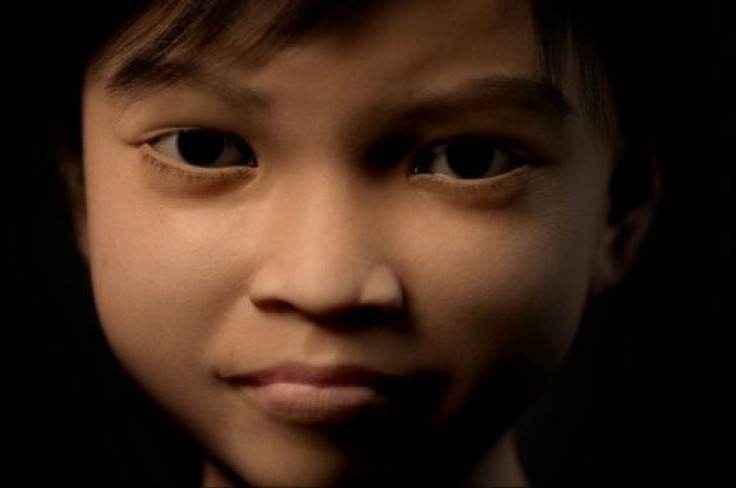 Hundreds of would-be child sex predators have been caught in a sting operation engineered by a children's rights organization based in Holland. In this case, the object of desire was not even a real person, but rather a very lifelike, computer-generated avatar that resembled a 10-year-old Filipina girl.
Terres de Hommes (TDH) created the fake child's profile, dubbed "Sweetie," as a way to highlight the international problem of child sex exploitation via Internet.
BBC reported that in a 10-week period after Sweetie's profile was activated on a sex website, "she" received contact from some 20,000 men around the world, with about 1,000 of them offering money in exchange for online sex acts. The names of the men (including more than 250 from the U.S., 110 from the United Kingdom and 103 from India) were sent to police – the suspects were identified by researchers by using evidence from Skype profiles and social media.
"We did not solicit anything unless it was offered to us," said Hans Guyt, project director of TDH, in response to suggestions that his organization was engaged in entrapment at a news conference in The Hague. "[These crimes] require a new way of policing. The predator won't come forward. The victim won't come forward. We identified ourselves as 10-year-old Filipino girls."
The sting project is part of a TDH campaign to put an end to what it calls "webcam sex tourism." TDH also released a YouTube video in which it claims that children in developing nations are being approached by men from wealthier countries for online sex sessions, which they locate through chat rooms and social media websites. Then they use credit cards that are not traceable in order to compel the children to take off their clothes or perform sex acts. "Our worst-case scenario is that the same [thing] will happen with this phenomenon as [did] with child pornography, which is now a multibillion-dollar industry in the hands of criminal gangs," explained TDH managing director Albert Jaap van Santbrink.
TDH further stated that despite the obvious illegality of online child sex tourism, only six men have ever been convicted of this particular crime. "It is not a problem of existing laws," Guyt said. "We want governments to adopt proactive investigation policies that give law enforcement agencies the mandate to actively patrol public Internet hotspots where this child abuse is taking place every day." Guyt added: "The United Nations has established laws that make this child abuse nearly universally illegal. The biggest problem is that the police don't take action until child victims file reports, but children almost never report these crimes. These children are usually forced to do this by adults or by extreme poverty. Sometimes they have to testify against their own family, which is almost an impossible thing to do for a child."
TDH selected a Filipina avatar since it is believed that tens of thousands of children in that country alone have been exploited by online child sex tourism. At any given moment, TDH estimates, some 750,000 child sex predators are online around the globe.
However, some police agencies are queasy about investigating a "crime" under such ambiguous circumstances by a group that are not themselves mandated to perform law enforcement. "We believe that criminal investigations using intrusive surveillance measures should be the exclusive responsibility of law enforcement agencies," Soren Pedersen, a spokesman for Europol, the European Union's law enforcement agency, told Reuters. Similarly, Andy Baker of Britain's National Crime Agency said that "tackling child sex abusers is best left to specialist law enforcement agencies." Still, Baker praised TDH for raising awareness of the "global child sex abuse threat." "Working with our international law enforcement partners, we will now look at the information being passed on by Terre des Hommes," Baker added.
But TDH warns the problem will simply worsen as the number of exploited children increase due to growing demand. Ironically, the easy accessibility to the Internet – once thought to be a boon for impoverished nations – will simply enable pedophiles in the developing world to further exploit poor children in their own countries.
© Copyright IBTimes 2023. All rights reserved.