Swiss Glad To Put Credit Suisse Problems In The Past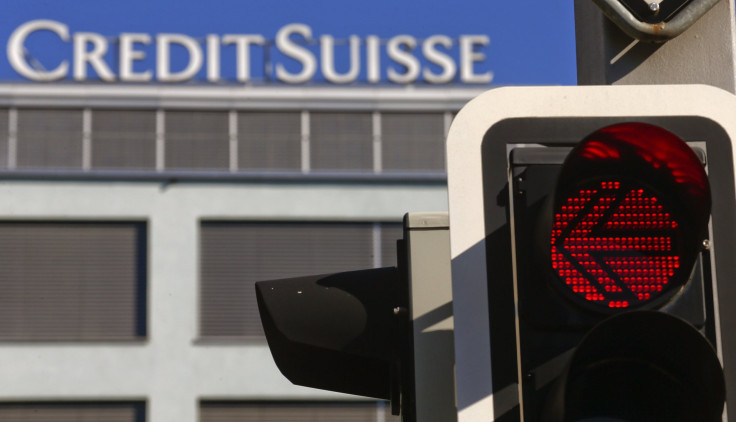 Swiss observers were quick to react to the news that the country's eponymous bank Credit Suisse had pleaded guilty in the U.S. to charges it helped Americans avoid taxes.
Credit Suisse officially pleaded guilty to allowing U.S. clients to evade their taxes by hiding money in Swiss accounts for decades. American officials have been examining the situation since 2009, and have found that the bank "operated an illegal cross-border banking business" for decades.
Here, with a hat tip to
swissinfo.ch
are some reactions from around Switzerland:
"Once again, the Swiss banking sector can thank the cabinet and the finance minister. CS heads Rohner and Dougan should actually give Eveline Widmer-Schlumpf a portion of their fat bonuses, which they'll probably get this year, too." -- German language newspaper Blick
"The top management of CS didn't shine with this performance. But it will surely find countless reasons why it's not directly responsible for the mess. Other people make the mistakes. But the managers take credit for the success and pocket the bonuses." -- Aargauer Zeitung newspaper
"The US took advantage of its home game advantage shamelessly and unfairly. If the Obama administration seriously wanted to prevent global tax evasion, they'd do their part." -- Tages-Anzeiger and Der Bund newspapers
"It's questionable whether the US is doing itself any favours with this form of 'Cowboy Justice'. Those watching the horrendous increase in the fines will start wondering whether it makes sense to do business in the US finance market." -- Neue Zürcher Zeitung newspaper
A cartoonist named Burki also took advantage of the situation.
The Associated Press reported that Swiss leaders expressed their satisfaction with the deal quickly.
Swiss Finance Minister Eveline Widmer-Schlumpf said, "It is important that a solution has been found within the scope of the Swiss legal system," according to the AP report.
The AP also reported that Swiss National Bank Chairman Thomas Jordan said in a speech on Tuesday that "the legal disputes with other countries have called the Swiss banks' cross-border wealth management business into question in a fundamental manner." And he said that the decision "respects the Swiss legal framework."
© Copyright IBTimes 2023. All rights reserved.