Sydney Factory Shooting: Gunman Dead, 3 Hostages Released In Ingleburn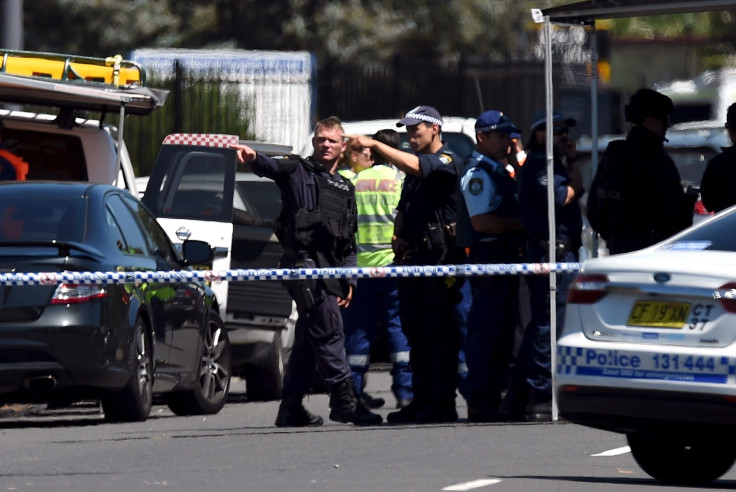 UPDATE: 1:18 a.m. EST — The gunman, who was holed up after shooting a man dead and injuring two others, has died at the scene in western Sydney, the New South Wales police said Monday, according to 9News.
Police also escorted three people held hostage by the gunman from the Ingleburn industrial area, the report added. Two others, who suffered gunshot wounds in the shooting, are reportedly in stable condition.
Original story:
One person was shot dead and two others injured in a shooting at a factory in the western Sydney suburb of Ingleburn, police told local media Monday. A possible hostage situation was also reported at the scene.
Negotiations with a gunman who is holed up inside the factory are at a "delicate" stage, police said, according to reports. The gunman is reportedly believed to have used an AK-47 assault rifle.
"At this stage, there's an ongoing investigation," Detective Inspector Mark Brett said, according to 9News. "The operation is continuing. It's at a delicate stage."
Police reportedly confirmed that a 43-year-old man's body was found at the shooting site, while two others with gunshot wounds, who were rushed to a nearby hospital, are in stable condition.
A tactical response team surrounded the front of the industrial estate where the factory is located and several businesses in the area are on lockdown, according to reports. Roads leading to the shooting site have been blocked and police reportedly advised the public to avoid the area.
This is a developing story...
© Copyright IBTimes 2023. All rights reserved.