Sydney Siege Café Vandalized: Man Suspected Of Throwing Rocks Arrested, Investigation Underway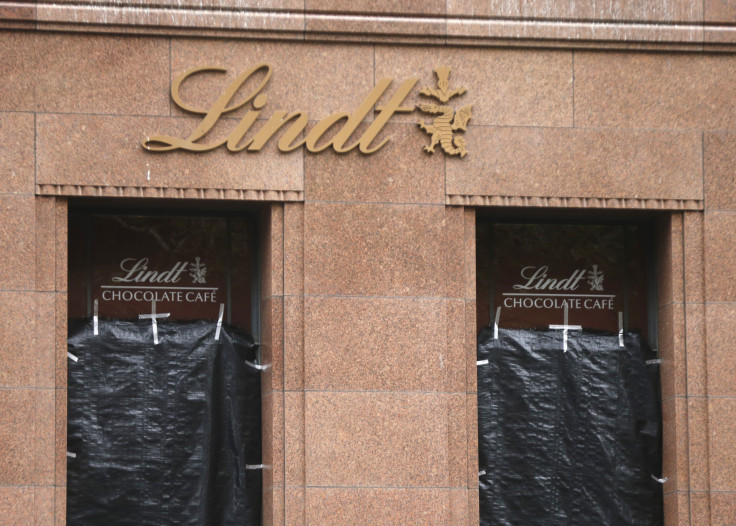 A local café, which was the scene of a deadly siege in Sydney's Martin Place in December, was vandalized in the early hours of Wednesday. Police have reportedly arrested a man suspected of throwing rocks at the Lindt Café.
At least five rocks were hurled through the windows of the café, but police could not confirm if it was a targeted or random attack. People close to the scene told police that they saw a man near the café at the time of the attack, Agence France-Presse (AFP) reported. On Wednesday morning, police arrested a 34-year-old man after a chase, during which the man allegedly assaulted officers, local media reports said.
Police Commissioner Andrew Scipione reportedly said that the incident was being investigated as a case of malicious damage.
"We believe a man in his 40s with facial hair and tanned skin may be able to assist with inquiries," a spokeswoman for New South Wales police said, according to
AFP
.
Man Haron Monis, a 50-year-old, self-described Muslim cleric, had taken 18 people hostage at the café on Dec. 16, and was later killed by police after a nearly 16-hour standoff. The attack also claimed the lives of two hostages -- Tori Johnson and Katrina Dawson.
"I'm relieved that it's not related to the events of last year," New South Wales Police Minister Troy Grant reportedly said. "It's a significant place in our nation's history now, because of the terrible events that occurred."
© Copyright IBTimes 2023. All rights reserved.