Sydney Siege Inquest: Man Haron Monis Was Diagnosed With Chronic Schizophrenia Before Lindt Café Attack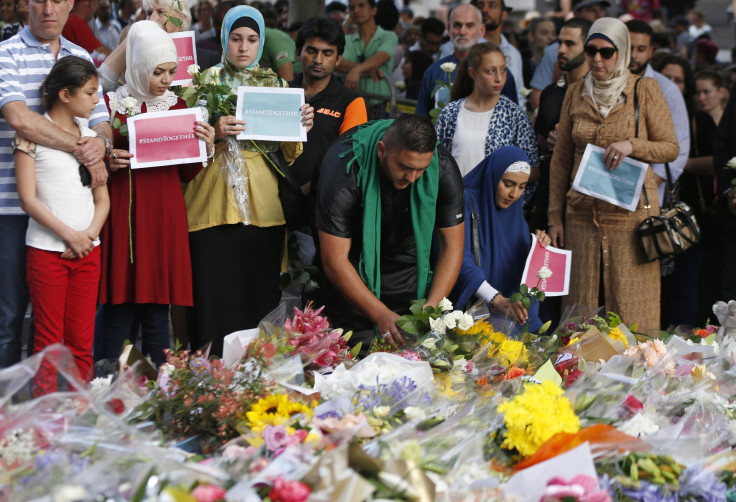 Man Haron Monis, the gunman responsible for last year's Sydney siege, was diagnosed with chronic schizophrenia nearly five years before the attack on the Lindt Chocolat Café at Martin Place, an ongoing inquest has found. The inquest is being conducted into the deaths of siege victims and Monis, who had held 17 people hostage.
Monis had reportedly told his psychiatrist in 2010 that he was under round-the-clock surveillance from the Australian Security Intelligence Organization and the Iranian intelligence. Kristen Barrett, the psychiatrist who treated Monis at the time, said Wednesday that he was prescribed anti-psychotic medicines, which he later stopped taking, ABC News reported. Barrett said that on his first visit, Monis wore a cap and sunglasses, and refused to make eye contact. Monis, who was out on bail despite over 40 sexual assault charges, was using the name Michael Mavros before the Lindt Café attack.
"He felt he was being watched all the time including in the bathroom. … He said even in his bathroom he was being recorded," Barrett said Wednesday, according to Sydney Morning Herald, adding: "My impression was chronic schizophrenia.
"I felt that his ideas were delusional, and that they'd been going on for a considerable period of time making me think it was a chronic illness."
The 16-hour siege that began on 15 Dec. claimed the lives of two hostages -- Tori Johnson and Katrina Dawson. While Johnson was killed by Monis, Dawson was killed by a police bullet ricochet in a subsequent raid that also killed Monis.
Franklin Arguedas, who was Monis' solicitor in the mid-2000s, wrote in his statement that he had asked Monis to talk to somebody but the latter got angry at him, ABC news reported. Arguedas also said, according to ABC News, that Monis wanted to "be someone" at the time.
"He wanted to live up to the reputation of the person he had created, a person that was high up in the Iranian government and intelligence," Arguedas reportedly wrote, adding: "I believe he looked for attention and wanted to create a profile.
"Maybe he went to the Lindt cafe that day to commit suicide because there was no escape for him. ... His world was collapsing around him. He had murder and sexual assault charges pending at this time and this may have contributed towards it."
At the inquest, it was revealed that Monis had complained about being discriminated against during his community service, which he had to undergo for allegedly sending threatening letters to the families of Australian soldiers who fought in Afghanistan. Parole officer Margaret Kedzierska said, according to ABC News, that Monis had written a two-page complaint letter, saying he was discriminated against by a female supervisor who complained about his excessive praying and lunch breaks. Monis had reportedly told Kedzierska that he did not have any mental or physical health issues.
The revelation comes even as the New South Wales Director of Public Prosecutions (DPP) seeks to halt the inquest, which is looking into how Monis' bail and a charge of accessory to the murder of his former wife were handled, the Australian reported. The inquest will also question if the prosecutors replied appropriately to his bail application.
© Copyright IBTimes 2023. All rights reserved.