Syed Farook Motive: Live Updates On San Bernardino Shooting, What We Know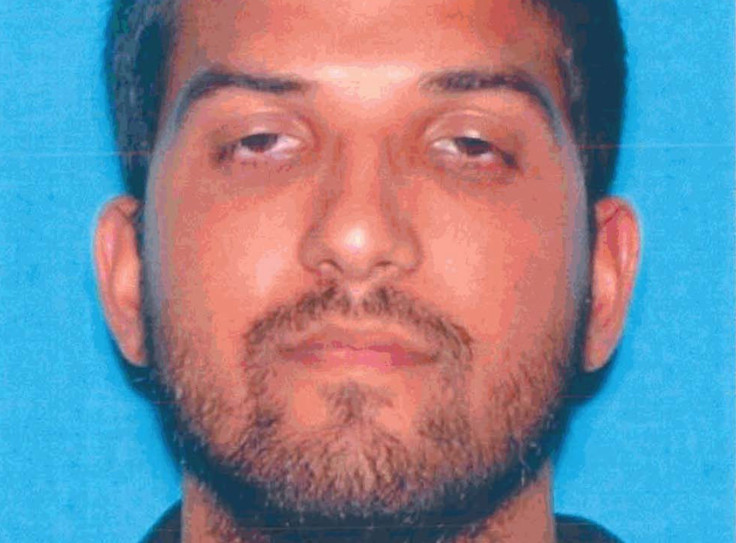 UPDATE: 10:30 p.m. EST: A vigil for the victims of the mass shooting in San Bernardino, California, was held Thursday night at San Manuel Stadium, the Guardian reported.
"This tragedy will not paralyze us or keep us from going forward and growing together as a community," San Bernardino Mayor R. Carey Davis vowed, the San Bernardino County Sun reported.
A tweet indicated that several thousand people were in attendance.
Original Story:
More than 24 hours after Syed Farook, 28, and his wife, Tashfeen Malik, 27, opened fire in a government facility in San Bernardino, California, authorities were still struggling to figure out what drove the couple to kill 14 people and injure 21 others. Farook, a Muslim, was reportedly radicalized and in touch with people being investigated by the FBI for links to terrorism, law enforcement officials said Thursday. But beyond that, few clues emerged to offer a possible reason for the slayings.
No sprawling manifestos had been found and no real explanations had surfaced -- either in the dark corners of the Web or in handwritten notes. The couple had led seemingly normal lives with their new baby daughter before shocking the public and their own close relatives with their bloody act of violence. The shooters were killed in a gunbattle with law enforcement officers hours after the massacre.
Ever since Farook was named as a suspect, murky details about his life have emerged from the depths of online dating sites and public records, painting a blurred portrait of a man born to Pakistani immigrant parents -- Rafia and Syed Farook -- in Illinois.
Farook had signed up for online dating sites when he was 22 and 23 years old, the New York Times reported: one aimed at people in the United Arab Emirates and another for Indian singles. Advertising his family as "religious but modern," he described himself as a health safety inspector who came from a Sunni Muslim family. County documents indicated that Farook might have had an unstable home life growing up; his parents filed for Chapter 7 bankruptcy protection in 2002 and his mother submitted paperwork for a separation four years later, citing verbal and physical harassment and describing her husband as "irresponsible, negligent and an alcoholic."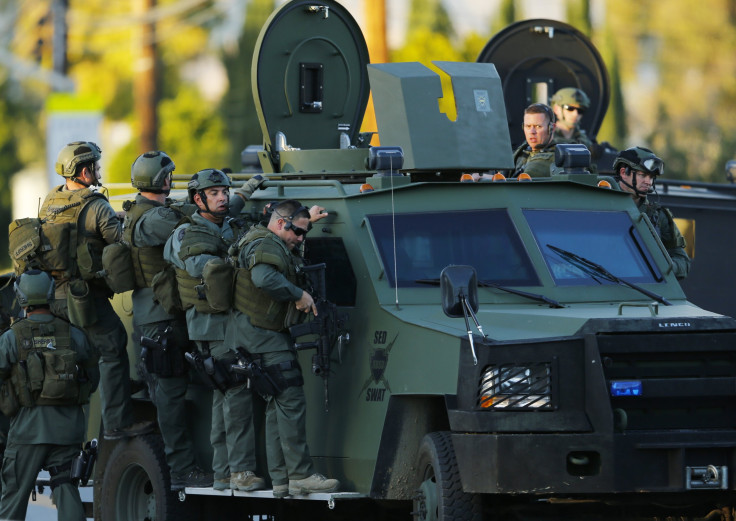 Farook went on to graduate from a branch of California State University with a degree in environmental health in 2009, the Washington Post reported. He reportedly worked for the San Bernardino Public Health Department -- where he was employed for five years -- as an environmental health specialist conducing inspections of restaurants and swimming pools. His total compensation in 2013 was listed at $71,230.
Farook met his wife, Malik, on dating website, according to Farook's brother-in-law, who said that Farook had traveled to Saudi Arabia -- where Malik was living -- twice, once to meet her family and again to marry her. Malik, who was born in Pakistan but lived in Saudi Arabia before meeting Farook, came to the United States in July 2014 on a "financee visa" and later became a lawful permanent resident. The couple had been married two years and had one daughter. An online baby registry indicated the baby's due date had been May 17 of this year. The morning of the rampage, Malik reportedly dropped off their daughter at Farook's mother's house, telling her they had to keep a doctor's appointment.
The rampage Wednesday occurred at the Inland Regional Center, a facility described as providing services for people with developmental and physical disabilities. Earlier Wednesday Farook had attended a holiday party at the center for the San Bernardino Public Health Department, and at some point had reportedly stormed out of the party angrily, returning later with his wife. The pair was sporting tactical gear and carrying assault rifles, a detail investigators are considering during their search for a motive. Some analysts speculated that the attack may have been a rare "hybrid" event, where a workplace provocation and political radicalization fed each other.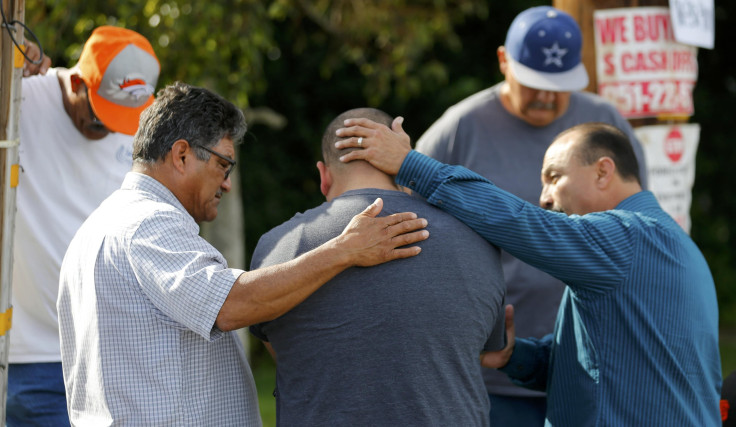 After wreaking havoc at the center, the two escaped in an SUV, which was locally rented with Utah plates. After a dramatic police car chase, Farook and Malik were left dead. Police found hundreds of rounds of ammunition in the SUV and 12 pipe bombs at their apartment.
"I have no idea why would he do that," said Farook's brother-in-law, Farhan Khan, at a news conference, CNN reported. "I have absolutely no idea. I am in shock myself."
© Copyright IBTimes 2023. All rights reserved.