Syria Airstrikes Target ISIS Militants In Raqqa, Killing Militants, Civilians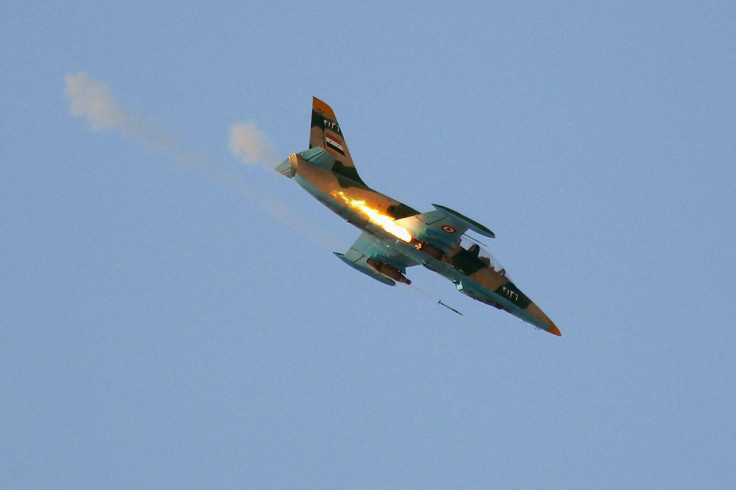 Syria has launched airstrikes in Islamic State, or ISIS-controlled Raqqa, targeting several key facilities and reportedly killing militants and civilians.
At least 50 people were killed as Syrian warplanes bombarded Raqqa, which is about 400km from Syria's capital Damascus.
Most of the people were killed when a missiles struck a bakery run by insurgents. There were eight airstrikes, and videos showing the aftermath of the attack have been uploaded to social media.
The Syrian Observatory for Human Rights, which keeps track of all attacks through various sources in Syria, confirmed the attack, but the exact number of casualties remains unclear.
The strikes come as part of an offensive against ISIS militants by the Syrian regime, led by President Bashar al-Assad, who has been battling a three-year-long uprising, which later turned into an armed insurgency.
The Sunni insurgents of the Islamic State have captured large swathes of Syria and Iraq, and have inflicted severe damage on Assad's regime.
Hundreds of Assad's forces have been slaughtered by Islamic State militants in recent months. They have also overrun vital facilities such as oil fields and airports.
This article is copyrighted by IBTimes.co.uk, the
business news
leader