Syria Claims Voters OK Move to Keep Assad in Power Until 2028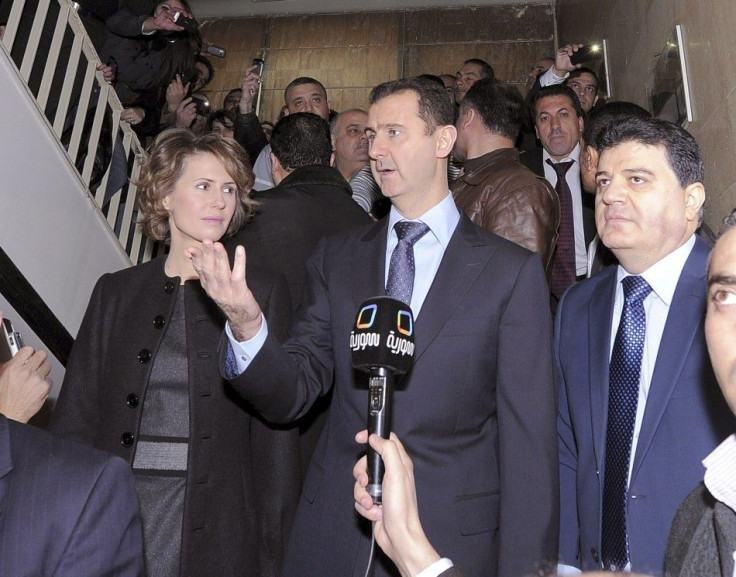 Syrians have voted to end decades of one-party rule, the government said Monday, overwhelmingly supporting a referendum that guarantees the continued rule of President Bashar al-Assad for at least another 16 years.
But despite official figures suggesting 89.4 percent of Syrians agreed to approve the proposed constitutional change, Sunday's vote was labeled a sham by the United States and widely condemned internationally.
The announcement came as the European Union levied further sanctions on Syria, including freezing assets and imposing a travel ban on Syrians with close ties to Assad.
Speaking before a meeting in Brussels, Britain's Foreign Secretary William Hague said: Yesterday's referendum vote has fooled nobody. To open polling stations but to continue to open fire on the civilians of the country has no credibility in the eyes of the world.
As the results were announced, government artillery continued to pound the besieged city of Homs.
According to the BBC, shells and rockets continued to hit Sunni Muslim districts of the city as government forces stepped up their assaults against the almost one-year-old rebellion.
Intense shelling started on Khalidiya, Ashira, Bayada, Baba Amro and the old city at dawn, opposition activist Mohammed al-Homsi told Reuters from the city.
The army is firing from the main thoroughfares deep into alleyways and side streets.
Officials put national voter turnout at close to 60 percent, but diplomats who toured polling stations in Damascus saw only a handful of voters at each location.
The revised constitution, if enacted, would see the ruling Baath party removed as the official leader of state and society and reduce presidential incumbents to two seven-year terms.
But in a bitter blow to reformers it emerged the limit would not be enforced retrospectively, meaning that Assad, already in power for 11 years, could serve another two terms after his current one expires in 2014.
Demonstrators began their revolt against Assad's rule 11 months ago with a wave of mostly peaceful demonstrations.
But as a crackdown by the Syrian army became more violent, the protests grew into bloody exchanges between the opposition movement and government forces.
© Copyright IBTimes 2023. All rights reserved.