Syria Peace Talks: Country's Government Rejects UN Call To Discuss Presidential Elections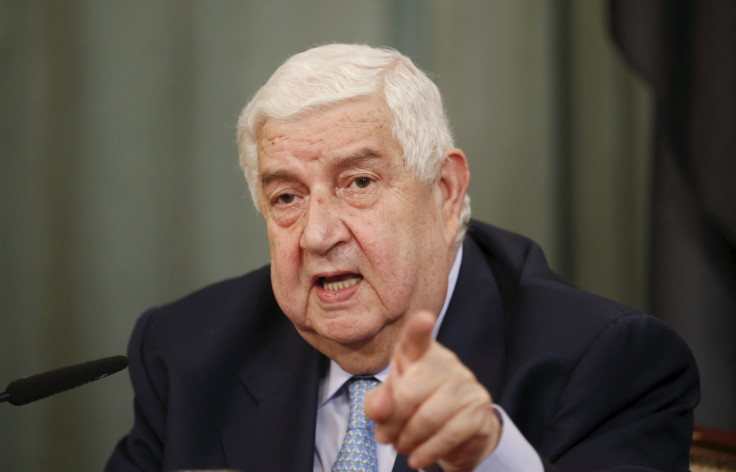 Rejecting the United Nations' call for U.N.-monitored elections in Syria to be part of peace talks scheduled for Monday, Syrian Foreign Minister Walid Muallem said Saturday that the U.N. has no right to talk about presidential elections in his home country, Agence France-Presse reported. U.N. Envoy for Syria Staffan de Mistura said Friday he wants to speak Monday about holding Syrian elections in the next 18 months, but Muallem said he would block any attempt at speaking about it.
"Neither he nor anyone else, whoever they may be, has the right to discuss presidential elections," Muallem said, referring to de Mistura. Al Jazeera reported. "This right is exclusively for the Syrian people. We will not talk with anyone who wants to discuss the presidency. … [Syrian President] Bashar al-Assad is a red line and is the property of the Syrian people."
Syria's main opposition, the High Negotiations Committee, has said Assad needs to resign. They have said political transition needs to happen in Syria for the war to end, and that means Assad must leave.
Peace talks between Syria and its opposition forces were suspended in February. The Syrian opposition said there shouldn't be any doubt over whether it would be engaged in Monday's talks, which are supposed to cover forming a possible new government in Syria and crafting a new constitution.
A ceasefire deal has been reached between the Russian-backed Syrian government and the rebels, but the Syrian opposition has accused Syria of violating the terms of the truce. About seven civilians were killed in the city of Aleppo on Friday during air raids conducted by the Syrian regime.
"The level of violence by all accounts has been reduced by 80 to 90 percent, which is very, very significant," U.S. Secretary of State John Kerry reportedly said. "And what we want to do is continue to work to reduce these."
© Copyright IBTimes 2023. All rights reserved.