Syria: Signs of Civilian Massacre In North Near Aleppo; Hundreds Reported Dead, Including Children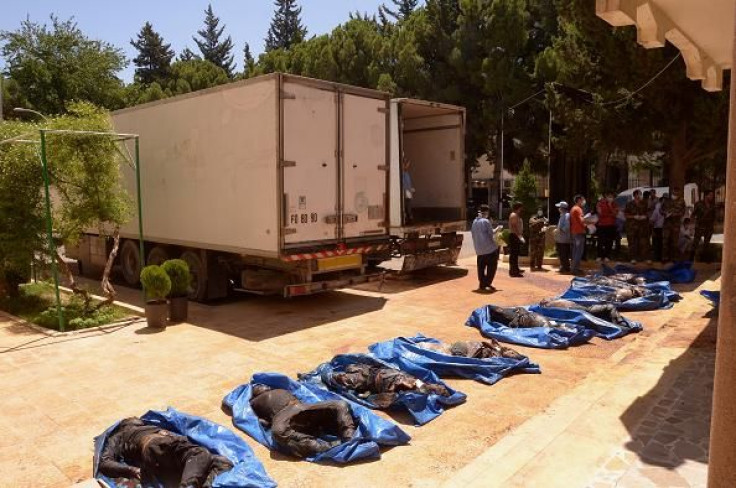 Hundreds of Syrian civilians are dead in what the Wall Street Journal is calling a "scorched earth counter-insurgency" by Syrian President Bashar al-Assad's forces as fierce fighting in the Aleppo province continues. Residents in the western villages of Bayda and Baniyas say there are some children among the dead, while officials in Damascus claim that only terrorists were targeted.
Also on Wednesday, Syrian government forces launched a new assault on the northern village of Khan al-Assal, which they allege holds a stash of rebel-controlled chemical weapons, AP reported. Khan al-Assal was the site of the March 19 chemical weapons attack that killed at least 30 people and brought the United States around to agree to arm the Syrian rebels.
The Syrian Observatory for Human Rights in the U.K. said 150 Syrian soldiers fell when rebel forces captured Khan al-Assal. Syrian government forces recaptured a few key points on Wednesday, including the town of Qusair near the Lebanese border, and a southern district of the city of Homs, AP reported, previously held by the rebels.
The U.N. estimates that more than 100,000 people have been killed thus far in the two-and-a-half-year Syrian conflict.
© Copyright IBTimes 2023. All rights reserved.