Syria Slams US For Opening Rebel Training Centers, Calls It Support For Terrorism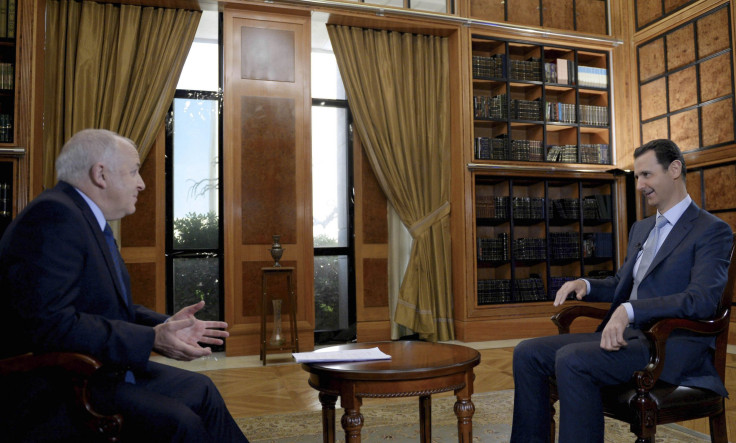 The U.S. decision to reinforce its commitment to rebels fighting Syrian President Bashar Assad is drawing sharp responses from Assad's backers -- and some criticism from rebels as well. The U.S. has opened training centers with the goal of preparing rebels to attain an edge over fighters from the Islamic State group or other radical organizations, so Assad's brief reprieve from allied forces' operations in the region seems to be over.
The U.S-led training of 90 pre-screened rebels started in Jordan, with more training centers set to open in Turkey and Saudi Arabia. However, the U.S. plan drew a sharp reaction from Faisal Mekdad, Syria's deputy foreign minister, as SANA (Syrian Arab News Agency) reported.
Mekdad alleged that the United States is training "moderate" Syrian rebels under the pretext of fighting the Islamic State group and Nusra Front terrorists. "The United States is lying to its people and the global public opinion," Mekdad said, adding that "the United States, by training the rebels, is going to be supporting terrorism and complicating the conditions of a political solution in Syria to achieve its schemes in the region and to protect Israel."
Mekdad called on the U.S. to "stay away from the policies of flagrant intervention in the countries' sovereignty and the practice of changing regimes by force." His remarks were quoted from an op-ed that appeared in Lebanon's al-Bina newspaper.
Meanwhile, some Syrian rebels also have reservations about the efficacy of the U.S. training program. Some dismissed it as "a drop in the ocean" that would not change realities on the ground. "The principle is wrong, very wrong," said Abu Qays, a member of the Levant Front faction, or Jabha al-Shamiya, operating in Aleppo, Syria. He said his group faces the brunt of Assad's army on one side and Islamic State group fighters on the other. He said he was insulted by U.S. Defense Secretary Ash Carter's characterization of the centers as places for training to fight the Islamic State group instead of for training to fight Assad.
Syrian rebels say they need more international help as the battle against Assad, launched in 2011, has become a full-scale civil war. Moderate rebels still blame the West for the rise of militant outfits like the Islamic State group, which over ran many parts of Syria and neighboring Iraq. At the same time, Assad still enjoys the support of Shiite fighters from Lebanon's Hezbollah and Iran.
For feedback/comments, contact the writer at k.kumar@ibtimes.com.au.
© Copyright IBTimes 2023. All rights reserved.