Syria War News: Hundreds Evacuated, But 200 US Troops To Stay
The United States will retain a small residue force in Syria departing from the earlier plan for a total pull out. As a result, some 200 troops will stay for some more time, according to a new announcement from the White House.
The decision was taken after President Trump spoke to Turkish President Recep Tayyip Erdogan over the phone.
A White House statement said the two leaders agreed to "continue coordinating on the creation of a potential safe zone."
"A small peacekeeping group of about 200 will remain in Syria for a period of time," said White House spokeswoman Sarah Sanders in a statement Thursday.
In December, President Trump had announced that he wanted the withdrawal of all the 2,000 U.S. soldiers fighting the Islamic State of Iraq and Levant group (ISIL/ ISIS) in Syria. But Trump's announcement faced widespread criticism including own party men in the Republican Party.
David Des Roches, a security expert, said the latest U.S decision is more of a political gesture as the force size is negligible. He said the troops' main task will be keeping the peace between Turkey and Kurdish forces.
Risk of total withdrawal
Critics had pointed out the risks from such a step. They include Turkey attacking Kurdish-led Syrian Democratic Forces, which is Washington's main ally in fighting ISIL. Secondly, the armed group itself making a comeback.
Turkey wanted a safe zone with logistical support from allies and wants the U.S.-backed Kurdish YPG militia out.
Turkey calls YPG a terrorist group linked to the outlawed Kurdistan Workers' Party (PKK) within the country.
However, there is less clarity on how long the 200 troops would remain in Syria or where they are going to be deployed.
One key benefit of keeping a small group of U.S troops will be the possible support of European allies in committing more troops for a potential safe zone in northeast Syria.
"This is a clear direction to our allies and coalition members that we will be on the ground in some capacity," a Trump administration official told Reuters.
Acting Pentagon chief Patrick Shanahan had a meeting with his Belgium counterpart to broach this issue.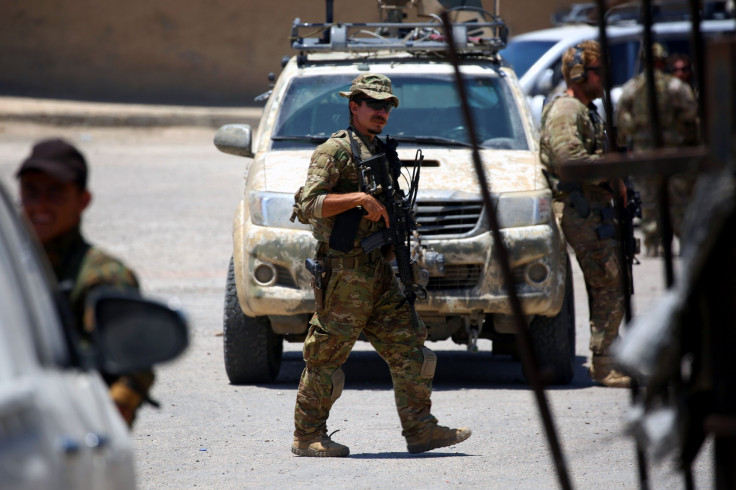 ISIS last hideout captured
Meanwhile, the last ISIS holdout in Syria has been evacuated and hundreds of people rescued, including women and children. This has boosted the mission of U.S. backed forces in retaking the last bastion of the caliphate.
Reports said at least 17 trucks ferried men, women, and children out of the last patch of ISIS territory in Baghouz area of eastern Syria.
A spokesman of the Syrian Democratic Forces also confirmed that civilians were evacuated. He said the group also had some wanted ISIS fighters.
© Copyright IBTimes 2023. All rights reserved.