Syrian Army Prepares For Massive Assault On Rebel Forces In Aleppo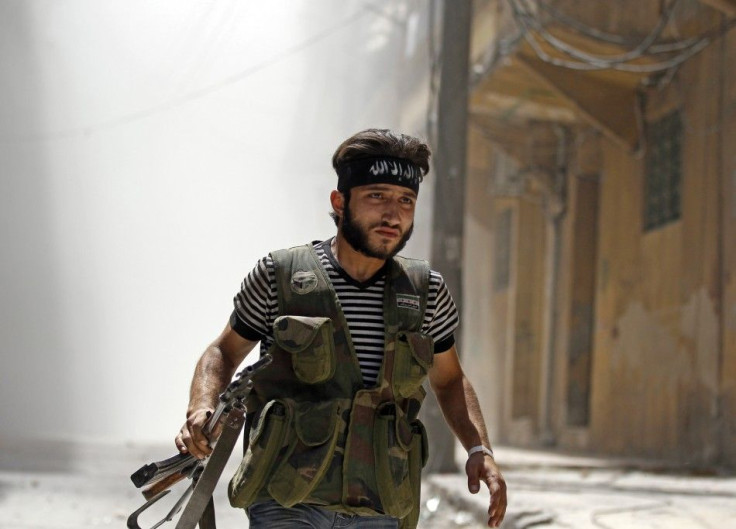 Over 20,000 Syrian army troops are massed around Aleppo in preparation for what is expected to be a full-scale assault on the city to push out rebel forces.
The military has been building up forces around Syria's second largest city, including large numbers of tanks and armored vehicles, while aircraft and artillery continue bombard rebel positions.
Opposition forces are already engaged in intense ground fighting with military troops as the rebels attempt to push into the Old Quarter in the heart of the city.
The impending assault on Aleppo comes as government forces have gained full control of the capital Damascus, where rebel forces have withdrawn.
Last Friday, the U.N. General Assembly condemned the Syrian government over its use of heavy weapons in civilian populated urban areas, but efforts at the Security Council to call for Syrian President Bashar al-Assad to step down have consistently been vetoed by China and Russia.
Syria: At Least 10,000 Killed In Conflict
Over the course of the 17-month conflict, over 10,000 people are estimated to have been killed, mostly civilians, according to the U.N.
Further, fter U.N. Envoy Kofi Annan's resignation Friday, the U.N. General Assembly voted to condemn the Syrian government and criticize the U.N. Security Council's failure to agree tougher action, in a resolution that Western diplomats said highlighted the isolation of Assad supporters Russia and China, Reuters reported, Sunday.
Russia called the vote a "facade of humanitarian rhetoric" behind which Assad's foreign enemies were arming the rebels and worsening the violence that has elements of a proxy war between Sunni and Shi'ite Islam which could spill beyond Syrian borders, Reuters reported.
Assad is a member of the Alawite faith, an offshoot of Shi'ite Islam that has dominated Syrian politics through more than 40 years of his family's rule in a country that has a Sunni Muslim majority.
--
© Copyright IBTimes 2023. All rights reserved.