Syrian Conflict Is A 'Deadly Threat' To Europe, Says German Official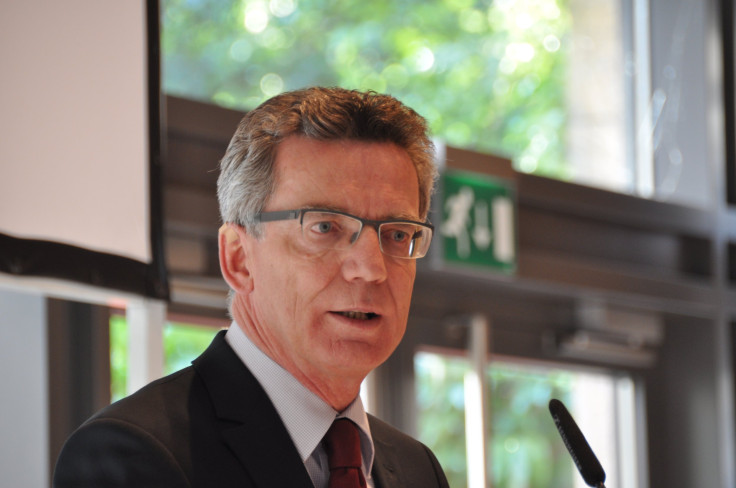 Conflict in the Middle East spilling over into Europe is a "concrete, deadly danger," said German Interior Minister Thomas de Maiziere, as European nationals turn into militants in the Syrian civil war.
On the heels of Prime Minster David Cameron declaring the Islamic State of Iraq and Syria a major threat to the UK, de Maiziere announced to reporters Wednesday that "more than 270 German Islamists or Islamists from Germany had traveled to Syria to take part in combat or to support" since early 2014, according to the BBC.
This information comes from an annual report by the German domestic intelligence service, according to Reuters. De Maiziere also said the report estimated that 2,000 Europeans have traveled to Syria to join the Sunni Islamist rebels fighting the Bashar Assad regime.
De Maiziere told reporters that Germany "will employ all means of the constitutional state against perpetrators of violence."
Reuters describes the trip from Germany to the Middle East as a "a low-cost flight to Turkey, then passage over the border with a trafficker." The relative ease of travel between the regions as well as the increasing role of the Internet, according to Hans-Georg Maassen, the chief of the German domestic intelligence service, allows young Muslims access to extremism.
The Internet allows budding extremists to share "what they are experiencing hour by hour," said Maassen, as well as increasing accessibility to recruiting and distributing information.
© Copyright IBTimes 2023. All rights reserved.