Syrian President Bashar Assad Credits Russia For Forcing Terrorists To Flee Syria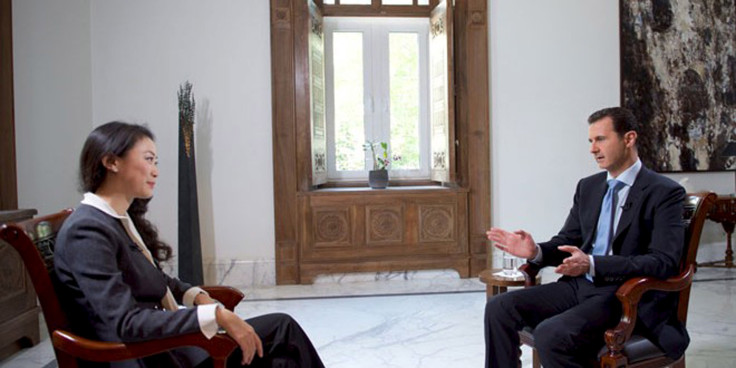 Syrian president Bashar Assad said terrorists captured many areas in the country because of regional and international support, adding that the army, which has won a number of battles, could not be everywhere. Assad then credited Russia's involvement in the fight against terrorism for "improving the situation" in Syria.
"But recently, after the participation of the Russian air forces in fighting terrorism, the situation has improved in a very good way, and now I can say that the army is making advancement in nearly every front, although front is not very precisely defined, it's not wrong, but let's say in many different directions and areas on the Syrian ground," SANA news agency quoted the Syrian president as telling Chinese news channel Phoenix TV.
Assad was asked the difference between the activities of the Russian military and the Western forces in his country. He said the difference was in the effectiveness. Assad said terrorist forces in Syria grew stronger after the U.S.-led coalition started its operation. However, the situation changed after Russia's intervention.
"During the first month of the Russian participation, the same terrorists groups have been retreating and fleeing Syria in thousands to Turkey then to other countries; some to Europe, some to Yemen, and other areas," he said.
According to Assad, the difference between the American effort and the Russian operation also lies in the level of cooperation with Syrian government forces. He said Russians depended on Syrian ground troops.
"The difference, the main difference, is that the Americans don't cooperate with any ground troops, while the Russians are doing this," Assad added.
© Copyright IBTimes 2023. All rights reserved.