Syrian Rebel Group Linked To Al Qaeda Seized UN Weapons In Golan Heights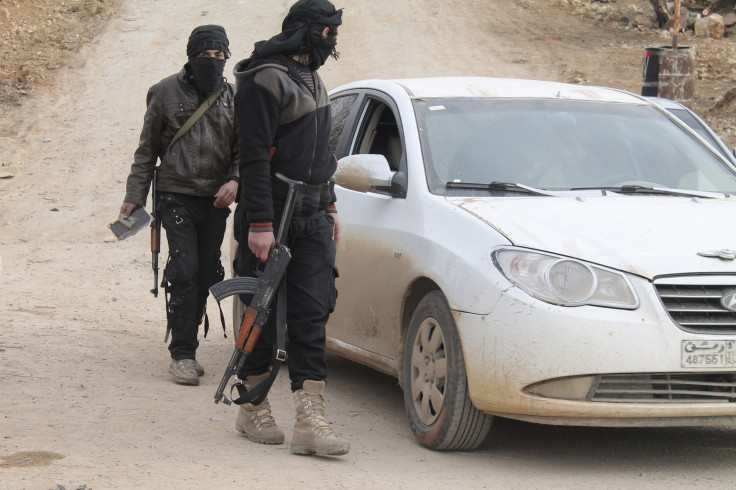 An al Qaeda-linked rebel group in Syria has seized a United Nations weapons store, Agence-France Presse reported Tuesday. The rebel fighters from Jabhat al-Nusra also seized U.N. uniforms and vehicles and have set up a "safe zone" in the Golan Heights to stage upcoming attacks on Syrian President Bashar Assad's regime forces.
Syrian ambassador to the U.N. Bashar Jaafari told AFP Nusra fighters were now occupying the Syrian side of the border with Israel in the Golan Heights and accused Israel, Qatar and Jordan of turning a blind eye to the rebel forces.
"The terrorists are now using United Nations cars, which hold the emblem of the United Nations forces in the Golan. They are using the uniform of the UNDOF, the weapons of UNDOF, the positions of UNDOR to shell on the Syrian army as well as on the civilians in villages," Jaafari told reporters at a briefing on Tuesday.
Jabhat al-Nusra was also responsible for kidnapping 45 U.N. peacekeepers in the Golan two weeks ago, who they later release. There are currently 1,200 peacekeepers stations at the crossing, none of whom have any official part in the three-year Syrian civil war. They are stationed in the Golan Heights to monitor the cease-fire between Israel and Syria as part of U.N. Disengagement Observer Force (UNDOF).
On Monday, the U.N. said it would temporarily evacuate hundreds of peacekeepers from the Syrian side of the border and reposition them on the Israeli side after Syrian regime forces bombed the rebel positions in the area.
Jabhat al-Nusra has links to al Qaeda and separated itself from the Islamic State, formerly known as the Islamic State of Iraq and Syria (ISIS), earlier this year. The United States designated it a terrorist organization in December 2012.
© Copyright IBTimes 2023. All rights reserved.