Syrian Refugees US Obama Policy 2015: How Middle East Asylum Seekers Resettle In America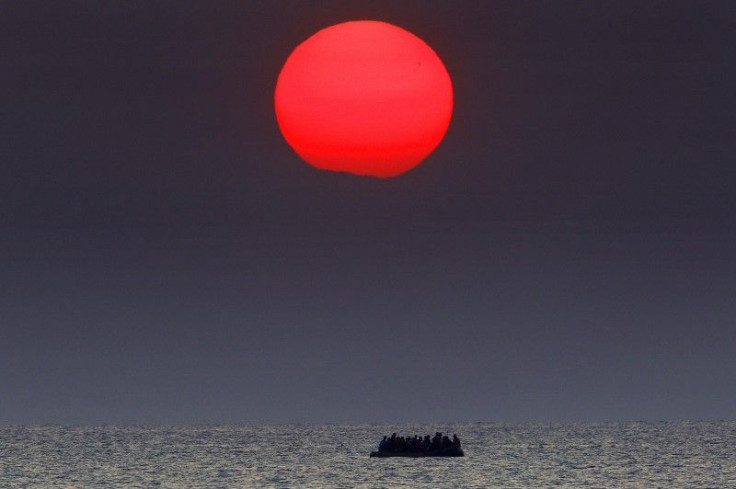 For refugees new to America, even trips to the grocery store can be confusing. Megan Kissane, refugee coordinator at New American Pathways, an Atlanta-based nonprofit that helps resettle refugees in Georgia, recalled the recent experiences of one refugee family trying to buy food. They could recognize fruits and vegetables, but were confused about how other items were packaged. "They were like, 'Where's the milk? Where's the yogurt?'" Kissane said.
Under pressure to show that the U.S. would pitch in to alleviate the Syrian refugee crisis that has spilled beyond the countries bordering Syria and into Europe in recent months, President Barack Obama announced last week that the U.S. would resettle at least 10,000 Syrian refugees starting in October. But if the experiences of the roughly 1,500 Syrians resettled in the U.S. since 2011, along with the tens of thousands of refugees of other nationalities, are any indication, they will face myriad challenges as they build new lives in the U.S., from enduring a highly bureaucratic resettlement process, finding work in a foreign country, learning a new language and navigating daily life.
"Refugees are dependent on us. They don't know anyone," said Ali Al Sudani, the director of refugee services with Interfaith Ministries for Greater Houston, which helps resettle refugees in Texas. "They depend on the agency to give them guidance, to put them on the right track, so they can depend on themselves and become productive members of the community."
A popular uprising against Syrian President Bashar Assad in 2011 escalated into a full-fledged civil war that pitted a mosaic of rebel groups against the government as well as each other. Four years later, the Islamic State group, also known as ISIS or ISIL, controls broad swathes of Syria and Iraq. More than 4 million Syrians have fled, first to neighboring Turkey, Lebanon and Jordan, and more recently to Germany, Greece, Italy, Hungary and other European nations.
For those seeking asylum, permanent resettlement in another country, which is considered one of three long-term solutions for refugees, is highly unlikely. Fewer than 1 percent of global refugees, or 103,890 cases, were referred for resettlement by the United Nations refugee agency in 2014, according to the agency, which estimated that this year that more than 1.15 million refugees need resettlement.
A Trickle Of Syrians
Of the 28 countries that accept refugees for resettlement, the United States takes by far the most -- up to 70,000 for the 2015 fiscal year ending with September. In recent years, large groups of Burmese, Iraqis, Afghans and Somalis have made new lives in the U.S. Referrals for Syrians, meanwhile, are piling up. As of Sept. 9, the United Nations refugee agency had submitted the cases of 18,336 Syrian refugees for resettlement in the United States. Yet the U.S. has taken in just an estimated 1,500 refugees since the start of the civil war.
These Syrians are scattered in cities throughout the U.S. Since February, the International Institute of St. Louis has sponsored a total of 29 Syrian refugees, and 20 more are expected, according to the institute. Various agencies in Texas, where job prospects and housing affordability make Dallas and Houston popular resettlement destinations, said they had helped resettle anywhere from three to a few dozen Syrian refugees in the past year. The state of Georgia has taken in about 50.
Resettlement can take up to two years, from the initial U.N. referral to the actual U.S.-bound flight. The bulk of the process, from referrals to the numerous interviews and screenings refugees must undergo, takes place overseas through the U.N. refugee agency and the International Organization of Migration, in conjunction with the U.S. Departments of State and of Homeland Security.
Amid a debate in Europe over how to distribute 160,000 refugees, including Syrians, across the continent, Obama directed his administration last Thursday to admit at least 10,000 Syrians to the United States over the coming fiscal year, which begins Oct. 1. Congress still has to approve the proposal, while key details remain unclear.
Paedia Mixon, CEO of New American Pathways, said her organization expected a 20 percent increase in the number of Syrian refugees for the coming fiscal year. Whether that means the total number of refugees would increase or that the U.S. would simply accept fewer from other countries was unclear, she said. "Our hope is that we see an increase in the overall numbers so that those refugees that are already in process can have a timely opportunity to come" to the U.S., she said.
Carving A Path To Self-Sufficiency
Resettlement agencies typically learn of a refugee's arrival in the U.S. a few weeks in advance, when they receive what they call biographical data, including medical information and family background. At that point, the agency has to move quickly to find an apartment and stock the new home with everything from sofas and pots to diapers, soap and toothpaste. Resettlement workers purchase bags of culturally appropriate groceries and make sure that, if there are children coming, they'll have backpacks to use when they start school a month after arriving.
"Refugees tend to arrive with little, but we've had some Syrian cases who've arrived with nothing," Mixon said. About 50 Syrian refugees have been resettled in Georgia since 2011, according to New American Pathways. A few knew English, Mixon said, but most spoke only Arabic upon arrival.
When the refugee or refugee family lands, someone who speaks their language has to meet them at the airport and drive them to their new home. Within seven days, refugees who need to learn English must enroll in classes. Aided by case workers, they apply for food stamps and Social Security cards, register their children for school and begin searching for jobs in a rapid march toward self-sufficiency. Federal funding that helps cover basic necessities like housing, food and other start-up costs, like getting to a Social Security office, is a shallow well, lasting 30 to 90 days.
That funding comes out to about $1,100 per refugee, said Aaron Rippenkroeger, CEO of the Refugee Services of Texas, adding, "We have to find ways to stretch that." Cash assistance and funding for housing from the Office of Refugee Resettlement at the Department of Health and Human Services also kick in, but that lasts up to eight months — a brief window for a refugee, especially one dealing with trauma and loss, to find a job in a foreign country where they may or may not speak the language or understand the culture.
"They have to go to work very quickly," Rippenkroeger said. "It's one of the most challenging aspects of our work."
Most find jobs in restaurants or hotels or take light manufacturing jobs, resettlement workers said. Enrollment in English classes is a requirement for those who need to learn or improve their language skills, and resettlement agencies also offer orientation classes, not only in American culture but also in day-to-day tasks that Americans take for granted, like how to use public transportation or an ATM, or make an appointment with a doctor.
These day-to-day challenges top off what is already high pressure on both refugees and resettlement agencies for refugees to become self-sufficient, or to pay their bills without any assistance. When refugees can't cover their costs, the agencies are left scrambling to gather local donations or whatever other resources they can scrounge up to make ends meet.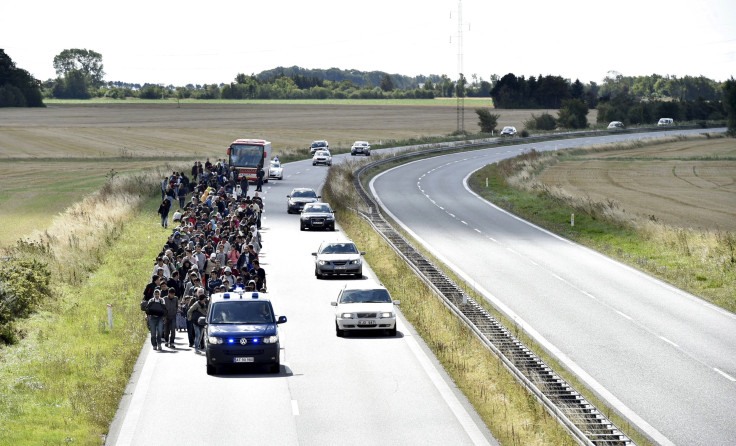 An Inefficient Route For Terrorists
As agencies focus on these basic needs, U.S. leaders have focused on their qualms about potential national security threats. Gen. John Allen, Obama's special envoy for the coalition against the Islamic State, has mentioned "the potential for infiltrators to be in these refugee columns," while Rep. Michael McCaul, R-Texas, chairman of the House Homeland Security Committee, has said, "If I could be assured these people could be vetted properly I would be supportive."
Yet these claims weaken upon scrutiny, particularly in light of how few Syrian refugees the U.S. has said it will welcome out of a global total of 4 million, resettlement workers said. Refugee workers and supporters of Obama's increased quota also argued that United Nations agencies and the Department of Homeland Security vet refugees carefully and deliberately.
"The refugee program has always had safeguards in it," said Jeff Watkins, community executive director of the YMCA of Greater Houston, which helped resettled 700 refugees last year. "The refugee resettlement program would be a very inefficient way for individuals who want to cause our country harm to enter."
© Copyright IBTimes 2023. All rights reserved.